EBlock names Lisa Scott president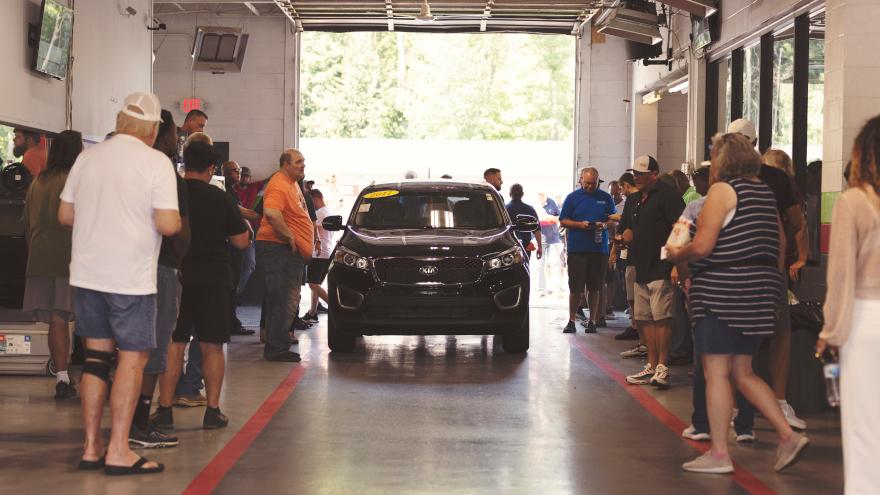 E Automotive Inc. has promoted executive Lisa Scott to serve as president of its EBlock business unit, the company said late Thursday afternoon.
Scott was previously EBlock's chief revenue officer. Her prior roles include serving as president of PAR North America and chief client officer at ADESA Canada.
The promotion is part of the company's strategy to develop a "unified land and technology leadership structure" as it aims to stay agile and continue with its land-meets-technology plans.
In a news release, E Inc. CEO Jason McClenahan said, "Our goal is to create a single marketplace that brings land and technology together so dealers can transact where and how they prefer.
"Since Lisa joined the company one year ago, she has been laser-focused on building a strong team to deliver on this goal. She's been instrumental in bringing our land-meets-tech vision to life from our operations and services to our best-in-class digital platform," McClenahan said. "This move to president is a natural progression for her and the company to take the next leap.
"The timing is perfect, considering we've just expanded our presence through the acquisition of Houston Auto Auction earlier this year, and as we continue to build our presence in the Louisiana and Michigan markets."
Scott added, "I am thrilled to be taking on this new role in such a dynamic company. Our culture, technology, and team are truly unique to this industry and I know we will continue to add value to our partners in the future. EBlock is an extremely viable solution and I am committed to strengthening and refining our offerings in different wholesale verticals as well as introducing our first-to-market solution, LiveLanes."
The LiveLanes auction platform combines physical and digital inventory, giving dealers the ability to buy and sell on- and off-site vehicles during the same event.