EBlock & parent company sign deal to buy Houston Auto Auction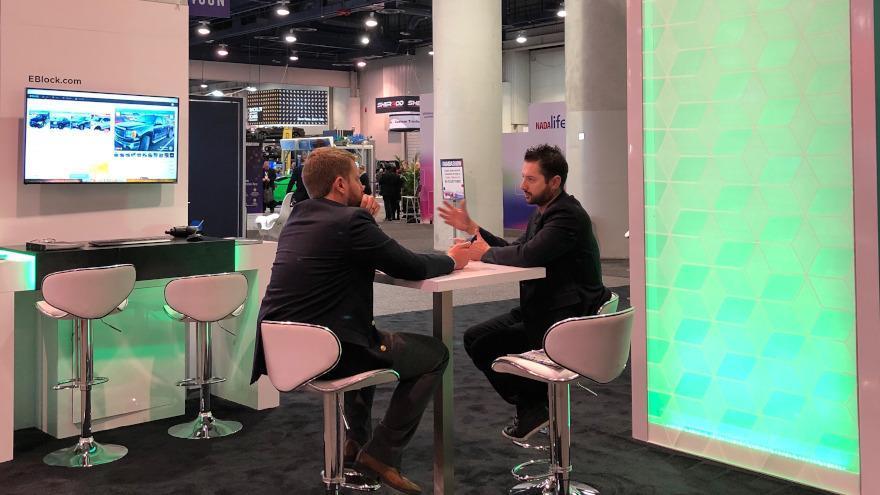 Continuing its "land meets tech" strategy, EBlock is buying another auto auction, this time in Texas.
The dealer-to-dealer online wholesale platform and its parent company E Inc. announced Thursday they have signed a deal to purchase Houston Auto Auction for $5.5 million in cash.
The first $2.5 million would be payable at closing and then the remaining payments, split evenly, would come on the first and second anniversaries of the closing date.
The company anticipates the deal will close by Feb. 1.
"The acquisition of Houston Auto Auction represents our first asset in Texas, the second largest vehicle resale market in the U.S. This acquisition, together with our Louisiana asset, ties together two strategic local markets in the Gulf State region as we continue to build scale and strengthen our footprint in the area," E Inc. president and CEO Jason McClenahan said in a news release.
"Houston Auto Auction's focus on commercial sales opens new opportunities for us to service commercial fleet customers. At the same time, we believe our technology, experience and capabilities with the dealer market can grow their market share," McClenahan said. "This acquisition allows us to further expand our platform and enhance our customer experience and services as we continue to develop innovative and streamlined auction solutions."
Houston Auto Auction president and general manager Tim Bowers said: ""We've built a successful book of business based on our commitment and dedication to customers and our ability to provide them exceptional service.
"We see these same values in E INC. Their EBlock platform meets customers where they are and provides them with greater flexibility to transact across a broader market. As part of the EBlock platform, we'll be able to bring customers new digital options and products that meet their needs which will further strengthen our long-standing customer relationships and continue to grow within the greater Houston area."
On Nov. 8, E Inc announced it had signed non-binding, finalized term sheets regarding the acquisition of several auto businesses, Houston Auto Auction being one of them.
"Due to macro economic pressures on the automotive market, E INC has determined it will no longer pursue the remaining Proposed Acquisitions on the previously disclosed terms at this time," E Inc. said in a news release. "The Company will remain disciplined with respect to valuations in the current market. E INC will continue to evaluate the Proposed Acquisitions and pursue additional physical auction acquisition opportunities that it believes strengthen its U.S. presence."