EchoPark to expand capacity at Charlotte retail hub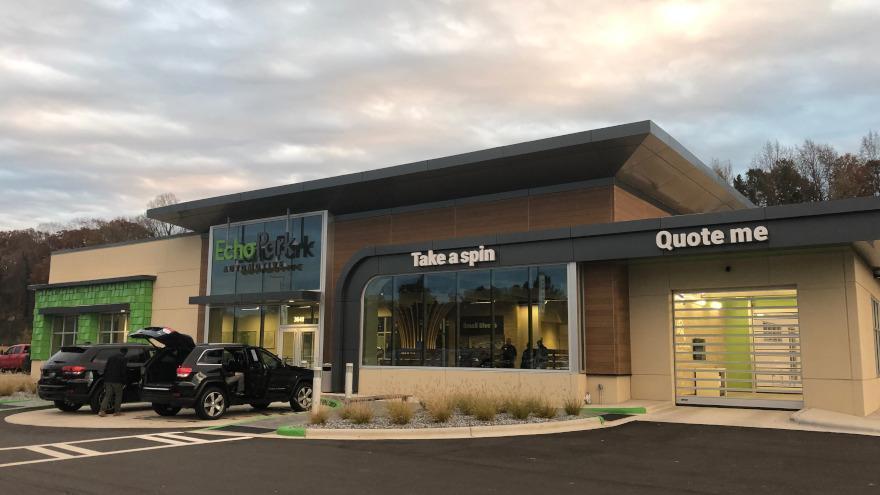 CHARLOTTE, N.C. -
Sonic Automotive is beefing up its EchoPark Automotive retail hub location in Charlotte, N.C.
The retailer bought roughly four acres of land adjacent to that EchoPark retail hub, which will allow for about 400 additional vehicles to be parked there.
With this addition, there would be room for approximately 1,000 vehicles at the Charlotte EchoPark retail hub, Sonic said.
"Our continued investment in our Charlotte EchoPark location reflects the increasing customer demand we're seeing in the metro area and neighboring markets," Sonic and EchoPark chief executive officer David Smith said in a news release.
"Our Charlotte retail hub will continue to play a key role as we expand our EchoPark footprint throughout the region with the opening of additional EchoPark delivery and buy centers in the near future, which will enable consumers in new markets to experience the price, quality and convenience the EchoPark brand has to offer," Smith said.
There are typically more than 500 later-model used vehicles sold out of that Charlotte EchoPark retail hub each month, said Sonic and EchoPark president Jeff Dyke. That kind of demand necessitates an expansion in the Queen City hub.
"With this type of customer demand and the opening of our first delivery and buy center in Greenville, South Carolina, we knew we had to expand our capacity to support the growing EchoPark brand in the Carolinas," Dyke said in a news release.
"Our Charlotte EchoPark location will supply inventory for sale through our delivery and buy centers in nearby states, which offer our guests a modern e-commerce buying experience at EchoPark.com as part of our growing 140-point nationwide distribution network," he said.
The Charlotte EchoPark retail hub debuted in October 2018. It was one of the first locations for EchoPark, which began in 2014.
EchoPark overall retailed 13,207 used vehicles in the second quarter, with annual sales likely to top 61,000 this year, Sonic said. The Charlotte store moved 1,500 units in Q2.