Electric Era gains $11.5M in Series A funding to scale EV charging station network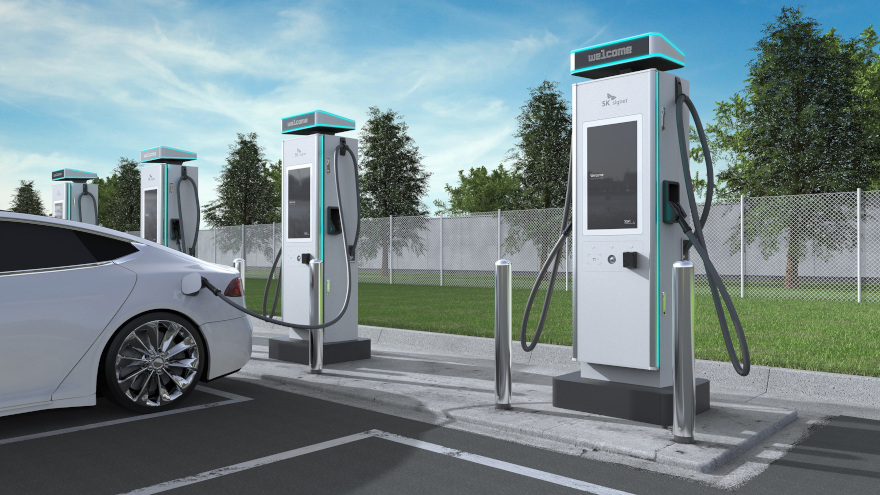 Not long after a J.D. Power study showed deteriorating satisfaction with public EV charging stations, Electric Era this week announced the close of its Series A financing to grow its network of proprietary PowerNode EV high-speed charging stations.
According to a news release, HSBC Asset Management led the Series A financing with participation from SQM Lithium Ventures, Blackhorn Ventures and Proeza Ventures.
The new funding brings the total Electric Era Technologies funding to $19 million.
Electric Era said the $11.5 million in new funding will accelerate PowerNode charging station production and deployments to meet growing demand for reliable, fast and affordable EV charging stations at convenience stores and quick service retailers (QSRs).
The stations are powered by Electric Era's real-time and autonomous software platform that's designed to bring optimized performance and 99.5% reliability to EV drivers and convenience store partners.
Electric Era said a PowerNode charging station can deliver a 100-mile charge for a typical EV in less than 10 minutes for more than 100 vehicles per day per charging station.
"We're building the future of car refill by tackling the key challenges of adoption, including lack of easy access to reliable charging stations and too much dependence on our nation's overburdened electrical grids," said Quincy Lee, CEO and founder of Electric Era and a former manager of engineering for SpaceX.
"PowerNode-OS leverages Silicon Valley software principles used to safely launch NASA astronauts in order to bring fast, reliable and affordable charging stations to retail locations where drivers are already used to stopping," Lee continued in a news release. "We uniquely deliver a premium charging experience that works well for EV drivers and delivers exceptional value for our convenience store customers, like Plaid Pantry."
Electric Era's system leverages patented charging station technology and an AI-driven software platform to enable autonomous and real-time control of electrical grid power consumption, hardware reliability and a battery buffer.
PowerNode's built-in battery automatically discharges to support increased charging on-demand, lowering the draw on the grid and enabling more charging sessions per day for a lower cost.
Electric Era noted that installation of a PowerNode charging system can be completed in as little as 16 weeks by avoiding local grid infrastructure upgrades, versus several months or longer with existing solutions.
"Decarbonizing U.S. transportation rests on getting more Americans into EVs. Electric Era has cutting-edge technology that solves the core reliability and grid challenges of EV fast charging needed to transform the car refill experience. We are excited to support the company in its next phase of growth," said Michael D'Aurizio, climate VC investor for HSBC Asset Management.
Electric Era is expanding to convenience stores across the U.S. to provide safe, well lit, affordable charging stations that do not require an app and function like traditional fueling sites, with the swipe of a credit card.
A Plaid Pantry convenience store in Portland, Ore., will be the first commercial installation site to go live with the PowerNode, launching in early September, with convenience stores in nine states expected to be online before the end of the year.
Electric Era aims to have more than 10,000 PowerNode charging stations installed at convenience stores across the U.S. by the end of the decade.