Enterprise Acquires Chicago-Based Car-Sharing Operation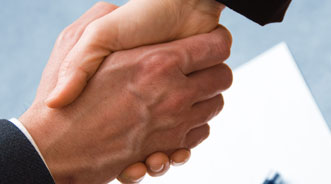 ST. LOUIS -
Potentially boosting the supply of off-rental volume down the road, Enterprise Holdings announced on Tuesday that it acquired the business of IGO CarSharing, a non-profit organization serving more than 15,000 members with more than 200 locations in more than 40 neighborhoods.
Established in 2002 as a pilot program of the Center for Neighborhood Technology, officials highlighted IGO was the first vehicle-sharing program in Chicago and has been dedicated to creating an integrated multimodal transportation system for more than a decade.
Enterprise said the acquisition closed on Tuesday, adding that financial terms of the transaction were not going to be disclosed.
"We have great respect for what IGO has accomplished not only in Chicago but in the car-sharing arena overall," said Ryan Johnson, assistant vice president of Enterprise CarShare, a compliment to the company's traditional vehicle renting entities, Enterprise Rent-A-Car brand as well as the National Car Rental and Alamo Rent-A-Car.
"And we are excited to leverage our local Chicagoland operations to make the IGO program even stronger," Johnson continued. "Our partnership marks a great opportunity to reinforce car-sharing best practices with the world's largest local car-rental and car-sharing network."
Enterprise indicated IGO's services will continue to be offered under its current name as part of the Enterprise CarShare network, while Sharon Feigon, IGO's chief executive officer, and her team will help manage Enterprise's newest car-sharing division and further enhance its local commitment.
"The purchase of IGO by the nation's largest car rental corporation validates our success in building a robust car-sharing market through the design of innovative alternative transportation solutions that encourage people to consider both their quality of life, as well as fiscal savings through car sharing, walking, biking and use of public transportation," Feigon said.
"IGO's influence on both a national and local level has demonstrated how the power of a good idea, one that allows people to do good while doing well, can transform the very nature of how people make daily decisions — specifically in this case how they can benefit from a combination of public and private transportation," Feigon went on to say.
Feigon added that she and her team will work closely not only with Johnson, but also with Jeff Wilder, vice president and general manager, overseeing Enterprise's Chicago group operations.
All of IGO's current staff members have been offered positions, according to officials.
"We're proud to have introduced car sharing to Chicago, and Chicagoans to car sharing," said Kathryn Tholin, chief executive officer for the Center for Neighborhood Technology.
"IGO was started in an effort to provide economical, environmentally sound transportation choices, reduce car ownership rates, lower family transportation costs, decrease urban congestion and improve air quality in Chicago neighborhoods," Tholin continued. "It makes perfect sense for Enterprise, which began as a neighborhood car-rental company, to place such value on car sharing today."
Continue the conversation with Auto Remarketing on both LinkedIn and Twitter.