Enterprise joins pilot program to provide EV access to low-income communities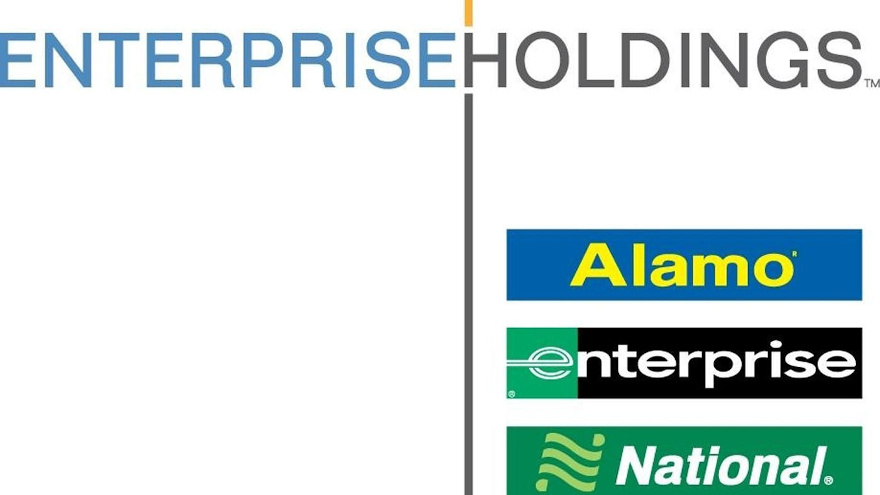 Enterprise Holdings, parent company of rental car brands Enterprise, National and Alamo, has joined in a collaboration with vehicle-to-grid (V2G) services provider Fermata Energy and BlueHub Energy — part of the national nonprofit community development financing organization BlueHub Capital — to help lower the cost of electric vehicles by tapping the potential revenue benefits of an EV battery when it's not needed for driving.
The pilot program for multi-family affordable housing, which also includes grassroots community organization Codman Square Neighborhood Development Corp., is designed to increase affordable access to electric vehicles for low-income drivers.
As part of the pilot, Kelvyn Lopez, a resident of an affordable housing complex in Dorchester, Mass., will use a Nissan LEAF EV from Enterprise on a low-cost monthly rental basis. He'll be able to use the car freely except during limited summer hours when it must be plugged into the charger to support peak power demands, like on hot afternoons when building cooling systems are running.
Lopez will use a bidirectional charger, which can both charge an EV battery and release electricity from the battery, to supply electricity to the utility company. The utility company pays the pilot for that electricity, which in turn, can be used to cover the cost of charging the car and installing and operating the charger. It can also cover part of the cost of owning, leasing or renting an EV.
"Communities like mine are being left behind in the transition to electric vehicles in so many ways," said Lopez, who BlueHub described as an avid supporter of EVs. "At the same time, we're burdened the most by pollution, the price of gas and the rising costs of living in Boston.
"I've watched the cost to fill up my tank nearly double in the past few years. I wanted to get an electric vehicle but there was nowhere to charge it overnight near my apartment in Dorchester. I'm really excited about this opportunity to bring EV charging to my neighborhood and to share what we learn with the community."
The pilot aims to increase the use of EVs by lowering the costs of an EV for drivers and eliminating the costs for affordable housing developments to host charging infrastructure.
The V2G pilot earns roughly $3,000 per year from local utility company Eversource through its Connected Solutions Demand Response program. BlueHub, Enterprise and Fermata Energy are subsidizing the cost of the EV as BlueHub tests the most efficient ways to scale the pilot.
"As cities and states take steps towards a cleaner and greener future, we must place equity at the center," BlueHub Capital CEO Elyse Cherry said. "Too often, the communities that stand to benefit most from environmentally conscious policies are left out. Our new pilot program will bring low-income communities into the electric vehicle transition."
Enterprise Holdings vice president of strategy development Chris Haffenreffer said his company's involvement in the program is "not just about adding EVs into our fleet" but rather "about looking long-term at infrastructure and expanding power and charging viability to support an equitable and inclusive electric future."
"Collaborating with Fermata Energy and BlueHub to bring this pilot to life and explore the viability of V2G charging in a low-income area aligns perfectly with our electrification efforts," he said. "It's an amazing opportunity for the broader community, and it will provide valuable information for future infrastructure planning."