EVs help power 13% rise in new-vehicle sales, Urban Science report shows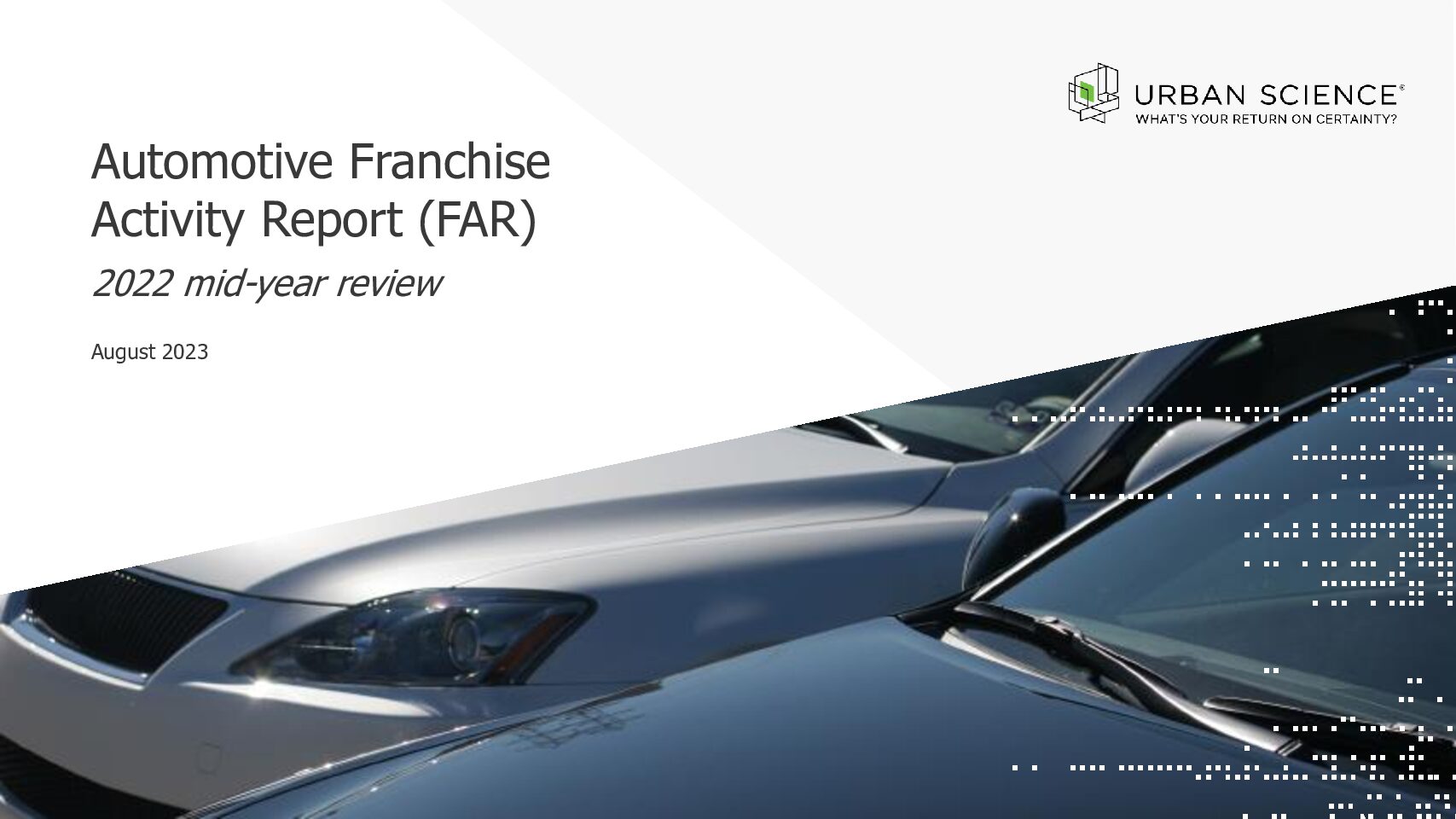 New-vehicle sales were up in the first half of 2023, fueled in part by the continued rise of electric vehicles, according to the latest research from Urban Science.
The 2023 midyear Automotive Franchise Activity Report found sales rose by 13% over the same period in 2022, primarily driven by non-retail sales and EV adoption.
Based on the 664,104 plug-in hybrid and battery electric units sold in the U.S. as of July 1 — a 56% increase year-over-year — Urban Science projects EV sales to exceed 1.3 million units in 2023. Given the current sales forecast of 15.4 million total new units, that would raise the EV market share to almost 9%, up from 7% in 2022.
The company's data showed EVs made up more than 10% of new vehicles sold in nine states during the first six months of 2023, with just five states (California, New Jersey, Florida, Texas and New York) accounting for 57% of all EV sales nationwide.
The Urban Science report also showed continued stability in the number of U.S. franchise dealerships, with virtually no net change in 99% of the nation's metropolitan areas.
Nationwide there were 18,280 dealership rooftops as of July 1, just 23 more than on that date last year, while number of franchises (brands a dealership sells) fell by 710, from 31,554 in 2022 to 30,844.
Urban Science projects an increase in average dealership throughput (the number of vehicles a dealership sells) from 759 last year to 842 in 2023. That would be the largest since the COVID-19 pandemic, though still considerably below the 940 of the 2019, the last pre-COVID year.
"With a stable dealership count and unit sales continuing to climb as the semiconductor chip and inventory shortages ease, the automotive retail network in the U.S. is well-positioned to drive profitability through what we expect to be the highest throughput levels we've seen since before the pandemic," Urban Science director of global data and analytics Mitch Phillips said.
"The record-setting profits dealers enjoyed during the chip shortage through convenience fees and other short-term measures will be harder to achieve as additional inventory and competition arrive at stores nationwide."