Experian aligns with Recurrent to boost used EV history reports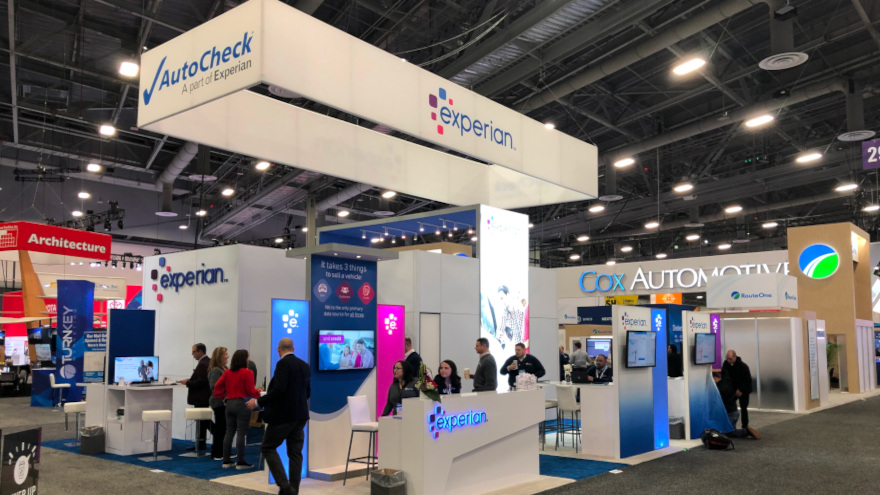 Experian is expanding on its commitment to equip dealers with the data needed to buy and sell used electric vehicles with confidence, especially since battery health is pivotal in valuating used EVs.
On Thursday, Experian announced a new alliance with Recurrent, as the Recurrent Battery Report for used EVs will be offered alongside Experian's AutoCheck reports.
The Recurrent Battery Report offers additional data and attributes on an EV's battery health, including battery insights, weather impact and more.
While dealers and consumers alike have historically looked to a vehicle's milage as an initial barometer for condition, Experian acknowledged range and battery longevity are more informative for used EVs, which have not been available with a vehicle history report until now.
The Recurrent Battery Report is designed to bring additional transparency to the used EV purchase process — augmenting the information of the AutoCheck report to answer specific questions about the purchase of a used EV.
"Our new alliance with Recurrent ensures data attributes unique to EVs are easily accessible for all parties whether looking to buy or sell a used EV—which is essential knowledge in today's evolving market," said John Gray, Experian's president of automotive for North America.
"As EVs continue to grow in popularity, offering the Recurrent Battery Report with AutoCheck reports will bring a level of assurance dealers have been previously unable to attain when buying or selling used EVs, increasing transparency and easing range anxiety for consumers," Gray continued in a news release.
The Recurrent Battery Report is designed to answer common questions from used EV shoppers.
Each report includes a Range Score, which compares a vehicle's current max range to the original range for that make, model, and battery pack configuration. For example, a Range Score of 94 means that the vehicle is expected to get 94% of its original range.
Generated through a VIN-specific inspection that combines each vehicle's history and battery data, the Recurrent Battery Report compares the vehicle to thousands of others in the Recurrent database.
Recurrent's proprietary algorithm provides battery performance and range projections across most manufacturers and EV models. Additionally, the report shows projected range in different weather conditions, which often decreases in the cold, and what range an owner should expect after three years of ownership.
"Car dealerships are getting lots of new questions from their customers about range and battery health," Recurrent CEO and co-founder Scott Case said in the news release. "How does actual EV range vary from EPA? How does range fluctuate in freezing conditions? And how does that change over time? The Recurrent Battery Report provides these answers as an excellent complement to the existing AutoCheck VHR, providing a complete solution suite for used EV acquisition and sales."
Experian clients can now add the Recurrent Battery Report to their existing AutoCheck subscriptions.
To learn more about the new alliance and see examples of the reports, visit the Experian Booth No. 423) at NADA Show 2023 through Sunday in Dallas.
For dealers not attending the show, more information can be found at https://www.experian.com/automotive/vehicle-history-services or https://www.recurrentauto.com/.