Experian Spots 4Q Declines in Repo Rates & Average Charge-off Amounts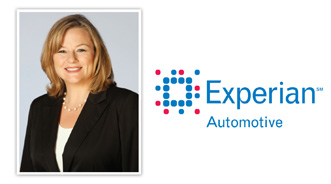 SCHAUMBURG, Ill. -
Stemming from what its lead analyst said was conservative lending activity, Experian Automotive determined repossession rates and average charge-off amounts all dropped year-over-year as the fourth quarter closed.
The overall repo rate slipped 5.8 percent to 0.63 percent, the lowest level of the past two years. Experian indicated the overall rate stood at 0.67 percent at the end of 2011 and 0.714 percent at the finish of 2010.
Experian indicated captive finance companies saw their repossession rates drop the most year-over-year, plunging 18.9 percent to 0.43 percent. The level continued a steady decline since 2010 when it was 0.60 percent.
Commercial banks also enjoyed a healthy decline in repossessions, according to Experian's quarterly analysis. Banks' repo rates sunk 15.2 percent to 0.31 percent, a level only bested by the rate posted by credit unions.
Experian noted the repo rate generated through credit unions came in a 0.18 percent, a level 5.5-percent lower than the fourth quarter of 2011.
By far, the highest repo rates came within finance companies and other providers, lenders such as Santander, Consumer Portfolio Services and others not holding bank deposits. Experian found their repo rate settled 4.7 percent lower to sit at 2.47 percent, reversing an end-of-year trend that produced a gain from 2010 to 2011.
Meanwhile, Experian determined lenders posted across the board declines in average charge-off amounts.
Overall, the fourth-quarter reading dropped $779 to $6,815, an amount approaching half of the level Experian reported two years earlier. At the end of 2010, the average charge-off amount was $10,315.
Experian broke down the average charge-off amount by lender category:
—Commercial banks: down $788 to $6,141.
—Captive finance companies: down $695 to $6,916.
—Credit unions: down $561 to $6,442.
—Other finance companies: down $761 to $7,126.
Melinda Zabritski, director of automotive lending at Experian Automotive, explained what the trends mean.
"We're still seeing the effects of very conservative lending from 2008–2010," Zabritski told Auto Remarketing. "This has had a positive impact on overall consumer delinquency as seen in the low repo rates.
"Especially when it comes to repossessions, the strong wholesale market has also helped reduce the severity of the losses as seen with the reduction in charge-off amounts," she continued. "With such low delinquencies and strong performance it helps also shed light on why we're seeing growth in subprime financing."
Experian also discovered that trends regarding loans before they reach the repossession charge-off stage also are improving, too.
Zabritski noted the 30-day delinquency rate dropped 6.57 percent year-over-year from 2.98 percent to 2.79 percent. She said the 60-day delinquency rate sunk 9.51 percent from 0.79 percent to 0.72 percent.
The firm also noticed conditions are ripening for the entire automotive loan market as it showed continued improvement with interest rates for new and used vehicle contracts reaching the lowest levels since 2008.
Experian's quarterly automotive credit analysis also showed average credit scores for new- and used-vehicle loans dropped, the percentage of loans to customers with nonprime, subprime or deep subprime credit scores increased, and lenders increased their willingness to make loans between six and seven years long.
"The improved automotive lending market is good news for consumers in the market to buy a vehicle," Zabritski surmised.
"The confluence of low interest rates, longer loan terms and an increase in loans outside of prime provide a great opportunity for more people to find a vehicle that suits their needs," Zabritski continued.
Experian planned to discuss its entire year-over-year comparison report during a Webinar later today, but the firm share some details as a preview, including:
—Average interest rates for new-vehicle loans fell to 4.52 percent in the fourth quarter of 2011, down from 4.84 percent in year earlier period. Average rates for used-vehicle loans ticked down to 8.68 percent from 8.71 percent.
—Average credit scores for new-vehicle loans dipped six points from 767 to 761, while average credit scores for used-vehicle loans decreased nine points from 679 to 670.
—New-vehicle loans to non-prime, subprime and deep subprime customers increased by 13.8 percent year-over-year during the fourth quarter.
—Loans of 73 to 84 months accounted for 14.1 percent of all new-vehicle loans, up 47.1 percent from the last quarter of 2010. Loans of 73 to 84 months accounted for 9.04 percent of all used vehicle loans, up 41.1 percent from a year earlier.
Beyond these metrics, Experian went on to point out another positive sign for the lending market is that the overall dollar volume of loans at risk dropped to $18.5 billion, a $1.862 billion decline from the close of 2010.
Meanwhile, the firm tabulated the total volume of open loans rose by $23.9 billion in the fourth quarter of 2011 to $658 billion.
"Lenders are clearly on much more solid ground than they were two or three years ago," Zabritski insisted.
"With delinquencies and total dollar volume at risk down, lenders have been able to adopt more aggressive strategies," she surmised. "This tends to benefit everyone, from lenders to automotive retailers to the end consumer. With more lenders aggressively competing for business, it's a great time for consumers to buy or finance a vehicle."
Experian reiterated its quarterly credit trend analysis features market reporting data and analysis coming from its AutoCount Risk Report, which analyzes automotive lending markets based on a uniform measurement of credit quality that segments markets by geography, credit score and vehicle registrations, among other factors.
It also incorporates data from the Experian-Oliver Wyman Market Intelligence Reports, which provide topical, quarterly analysis, peer benchmarking options and commentary on key issues facing the financial services industry.