FCA's Drive Forward initiative provides incentives, support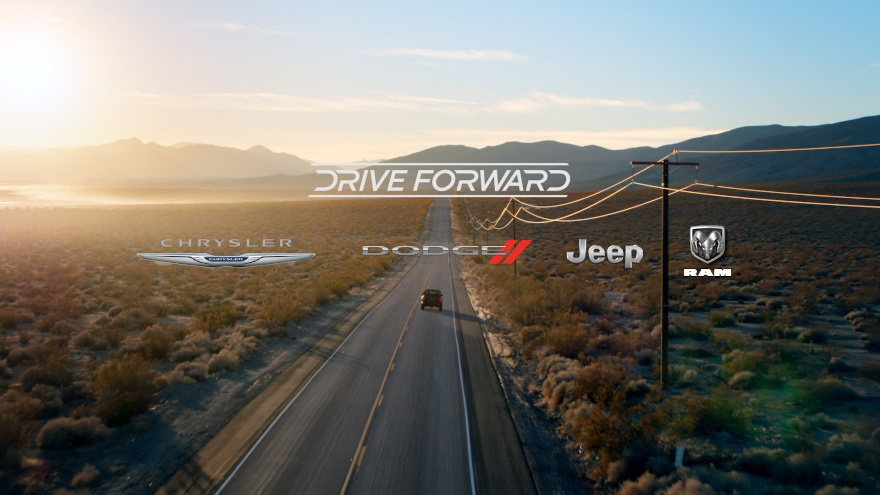 AUBURN HILLS, Mich. -
Special incentives such as zero percent financing for 84 months and no payments for 90 days on select FCA 2019 and 2020 models are just one part of FCA's new "Drive Forward" initiative.
The initiative also features what the automaker is calling a "new online retail experience," which allows consumers to purchase vehicles from home via the Chrysler, Dodge, Jeep, Ram Truck, FIAT and Alfa Romeo brand websites and participating dealer websites.
FCA also noted that its program of coronavirus-relief efforts to date includes 1 million face masks for first responders, 1 million meals for school children and technical support for personal protection equipment providers.
In addition, the automaker is focusing on the phrase, "better days," noting that its initiative was an effort to "alleviate shopping concerns and to chart a path for better days ahead." The company released 30-second and 15-second combined brand broadcast spots that feature a new song, "Better Days," from the band, OneRepublic. The band released the song "to address the current climate." The spots will run across each brand's respective social media channels.
"We are all one community and we can help during these unprecedented times," FCA chief marketing officer Olivier Francois said in a news release.
Francois continued, "We want to both offer consumers support and assist them financially while we all work hand in hand toward better days. And we'll continue to explore additional opportunities as a company to help as we all navigate our way through this difficult time together."
Elaborating on the "new online retail experience," in which customers can complete the entire vehicle purchase process online, FCA said consumers can purchase a vehicle off a dealer lot and can also conduct a vehicle trade-in, apply for credit, receive price and payment estimates and review service protection plan options.
Customers can explore the online retail experience via the Chrysler, Dodge, Jeep, Ram Truck, FIAT and Alfa Romeo brand websites.
On those sites, they can begin the purchase process and then connect with a local dealer to finalize the sale. A call center agent can help consumers through the "experience."
After the purchase, consumers can work with participating dealers to arrange for delivery of the vehicle directly to their homes.
FCA also said it is folding "Chrysler Pacifica Family Pricing" and "Dodge Power Dollars" into the "Drive Forward" initiative.
Elaborating on its move to expand its coronavirus relief support efforts, FCA said it announced in March that it was working to convert its first plant to produce 1 million face masks per month for donation to first responders and health care workers.
The company said it more recently expanded its coronavirus-relief efforts to focus on providing 1 million meals to school children across North America and providing support for technical, logistical and manufacturing programs, such as face mask production.