FirstLook Reveals Big Upgrades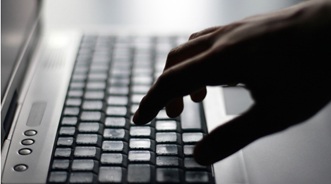 LAS VEGAS -
FirstLook Systems is unveiling its FirstLook 3.0 at the National Automobile Dealers Association's Convention & Expo. This latest version is designed to empower users with cutting-edge capabilities based on market research of best-in-class dealership practices.
The new offering will include PING III, a pricing tool with Unit Pricing Power, which expands upon current pricing capabilities. Essentially, the tool enables dealers to identify the specific units that can command above market prices from consumers leading to higher gross profits. This feature is a first in the inventory-management market; and it will allow dealers to drive more traffic, with stronger gross profits.
"Two cars could be identical — same make, model and year — but one could command a much higher price based on a specific factor," said David Nelson, general manager of FirstLook. "FirstLook 3.0 may tell the dealer that he can price the more desirable car at 110 percent market value, for example, and still sell it in the ideal amount of time. This key feature can do wonders for gross-profit potential — and no other IMS has it."
New appraisal tools can also help dealers. Providing a more unified view of information, it shows book and market data all on one page with simple navigation, officials noted.
"Customers who have seen the appraisal dashboard love it because it 'thinks' like they do — matching their workflow with all of the elements for a successful appraisal process," said Nelson. "Plus, dealers get mobile appraisal tools on their smart phones for easy, on-lot access."
In addition to providing the information necessary for an informed appraisal, FirstLook 3.0 automatically creates professional, customer-friendly appraisal documentation to better sell the offer to the customer, management pointed out.
FirstLook 3.0 also has an answer to the high demand for — and subsequent shortage of — quality pre-owned inventory, officials claimed. The FirstLook 3.0 Offer Center tool helps dealers acquire used vehicles through non-traditional, consumer-direct channels — often for less than they would at an auction. The Customer Offer Center features consumer-friendly offer forms, email marketing templates and other tools to allow dealers to quickly and easily approach customers with offers, officials said.
"The offer center helps dealers turn their service lane into an auction lane — with themselves as the sole bidder," said Nelson. "In addition to using their service department to get leads on pre-owned inventory, dealers can also use the improved FirstLook Search Engine to search all consumer listings in a given area, then use the Customer Offer Center tools to put together a formal offer."
For more information on FirstLook 3.0 visit www.firstlooksystems.com.

MAX 3.0
MAX 3.0 will be launched at this year's NADA convention in Las Vegas.
"Today, 54 percent of car shoppers choose their dealer online," said Jacob Solotaroff, general manager of MAX Systems. "With the explosion of online car advertising, 'good enough' online listings just aren't good enough anymore."
It starts with the new MAX 3.0 Executive Dashboard — which gives dealers unprecedented visibility into their online activity, management claimed. Here, dealers keep track of offline and online sites and manage and evaluate their online listings. Dealers can drill into which ads are not performing and can easily diagnose and fix the underlying problem, according to officials.
"Dealers can't afford not to know how their listings are faring online," said Solotaroff. "Not only can they optimize their advertising with MAX 3.0, but they'll also have one place to store, manage and evaluate it all."
Another key feature of MAX 3.0 is MAX for OEM, a customized product for the franchises of each manufacturer. MAX for 3.0 will also distribute to the manufacturer's CPO website along with any of the 200-plus sites on which dealers advertise.
Additional features, such as a window sticker creator and easy photo uploader offer an added bonus for busy dealers.
For more information on MAX 3.0, visit www.maxadsystems.com.