Flick Fusion adds to its network of value-added resellers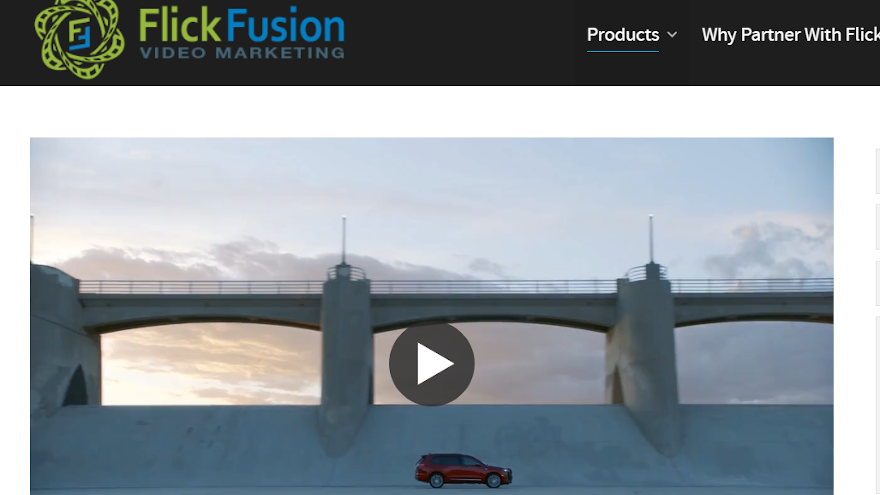 URBANDALE, Iowa -
Flick Fusion, which offers a video hosting, marketing and distribution platform to automotive and other inventory-based industries, has added 18 new customers to its network of value-added resellers, or VARs, in the past two and a half months of COVID-19 social distancing implementation.
The company said it has done that as demand for video marketing and video communications services "skyrocketed" during that time.
Flick Fusion has added those new customers to its network of VARs, which has collectively added more than 1,000 new automotive dealerships as customers who are now using Flick Fusion's video marketing platform.
Flick Fusion chief operating officer Tim James said the past couple months have been tough on the automotive industry.
"Dealerships are having to do a better job at merchandising their inventory and find a whole new way to communicate with consumers," James said in a news release.
James continued, "Many dealers are incorporating virtual test drives and personalized video communications into their marketing strategies."
Video marketing for auto dealerships has evolved to much more than simply posting inventory videos on vehicle details pages. Flick Fusion says a strong video marketing strategy uses video to communicate with customers at every stage of the car-buying process.
Picture-in-picture videos and custom voiceover on virtual walkaround videos are some of the video strategies dealerships are experimenting with to help them stand out in a slow market.
Dealers are also using integrated video calling apps to conduct live-streaming video conversations with customers.
Flick Fusion says mobile apps and multiple layers of CRM integration are some of the various unique and customizable features that dealerships gain from its video marketing platform.
Dealers can also receive real-time notifications whenever a consumer watches one of their videos. That occurs no matter which touchpoint that video is being viewed on, such as Autotrader, Cars.com, KBB or Facebook.
With real-time notifications, dealerships gain instant feedback on personal video messages and video campaign performance. In some cases the notifications can be matched to a customer profile in the CRM. That, according to Flick Fusion, allows salespeople to quickly identify and reach out to their lead, or the person to whom they send the video message. And that takes place while that person is still actively watching inventory videos on their website or third-party marketplaces.