Founder's daughter becomes principal at Yates Buick GMC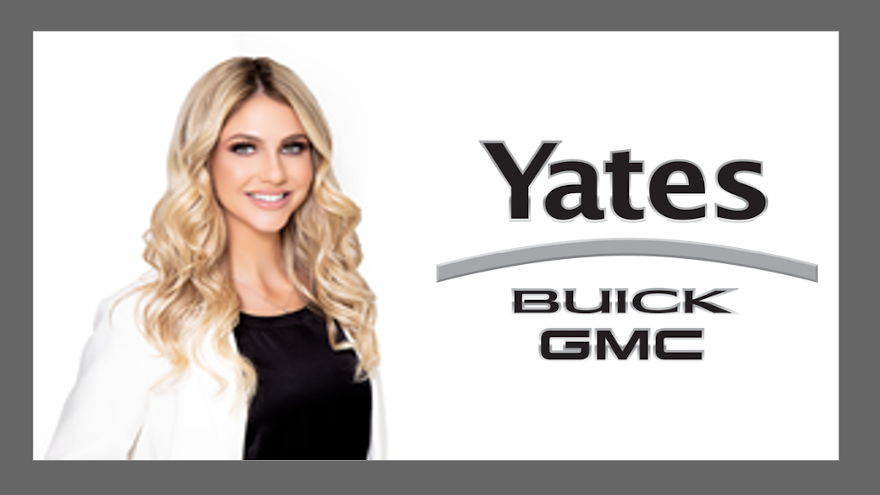 GOODYEAR, Ariz. -
Yates Buick GMC, a family owned dealership near Phoenix with its roots in the used-vehicle industry, was impacted in the most significant way possible because of COVID-19.
However, the Yates family is preserving to keep its franchised dealership successful.
According to a news release, Whitney Yates-Woods recently became the dealer principal at Yates Buick GMC, taking over for her father, Mike Yates, who passed away in March after being diagnosed with COVID-19.
The 35-year-old mother of two now is overseeing the rooftop started by her father more than 30 years ago after he was selling used vehicles. Yates-Woods not only is carrying the family legacy, she described how becoming the dealership leader as a woman is notable, too.
"The automotive industry is heavily commanded by men and has lagged behind other industries for change," Yates-Woods said in the news release. "With a female dealer principal, many other women in our workplace will step into roles they never thought were possible and aren't common to see in other dealerships.
"My dad had already handed down daily operations to me and my brother, Tyler, but applying to be dealer principal with GM after his passing felt like the right move," Yates-Woods continued.
"Being a family-owned and operated business is something the entire Yates team takes very seriously, and we're extremely proud to carry on my dad's vision for the future of the business," she went on to say.
Yates Buick GMC uses a one-price sales approach for retailing vehicles, stocking more than 120 used models.
"From finding new, creative ways to help the customer, to sticking with the original goal of putting customers first, our team is dedicated to treating everyone fairly," said Tyler Yates, who serves as executive manager at Yates Buick GMC.
"Everyone who walks in is treated as a part of the continuously growing family. We stand by our commitment to making your car or truck buying experience the best it can be. No tricks, no double talking; just a good deal and a great vehicle," he went on to say.