German authorities launch new investigation of VW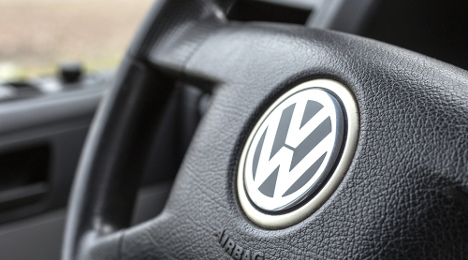 CARY, N.C. -
Perhaps just when Volkswagen dealers thought happier customers might be arriving at their service drive and showrooms, OEM officials in Wolfsburg, Germany acknowledged that investigators in that country are conducting a new probe involving Hans Dieter Pötsch, the chair of VW's supervisory board.
The subject of the investigation is alleged market manipulation, according to VW's statement distributed on Sunday.
"Based on careful examination by internal and external legal experts, the company reaffirms its belief that the Volkswagen board of management duly fulfilled its disclosure obligation under German capital markets law," the automaker said.
"The proceedings refer to the period during which Hans Dieter Pötsch served as the group chief financial officer. The company and Hans Dieter Pötsch will continue to give the inquiries by the public prosecutor's office their full support," the OEM went on to say.
The latest development arrived only a short time after Volkswagen gained approval from a wide array of federal agencies of a restitution plan involving some vehicles associated with "Dieselgate."
Autotrader senior analyst Michelle Krebs offered an assessment that could be discouraging for VW dealers charged with handling vehicle owners who still might be irate with the company's behavior.
"Revelations of new emissions cheating by Volkswagen sets the automaker back in restoring lost trust of current and potential customers," Krebs said.
Kelley Blue Book analyst Michael Harley shared a similar reaction.
"With the recent court approval of its diesel scandal buyback offer, Volkswagen AG appeared to be on a path of healing. Unfortunately, the new emissions-cheating revelations that involve diesel- and gasoline-powered vehicles are fresh new wounds that will further damage the German automaker's credibility and reputation."
To sum up the latest news, Jack Nerad, executive editorial director and executive market analyst for Kelley Blue Book, mentioned the FBI director who has been in the headlines often leading up to the presidential election.
"Out of the frying pan and right back into the fire. It was just last month when it seemed Volkswagen was finally on the way to putting the emissions scandal behind it," Nerad said. "Now new revelations point to the possibility that the scandal was even larger than we envisioned. Where is James Comey to sort this all out?"