GoMoto enhances trade-in platform with KBB info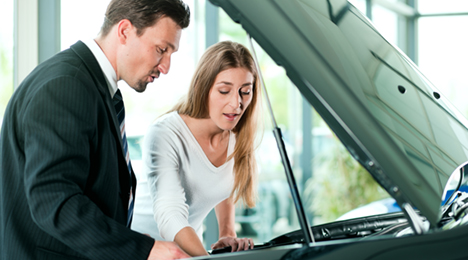 PHILADELPHIA -
Cloud-based customer engagement solutions provider GoMoto recently finalized integration with Kelley Blue Book to help dealership customers and shoppers see trade‐in values right on the showroom floor as part of the overall vehicle‐buying experience.
By integrating GoMoto's customer experience platform with information from Kelley Blue Book, dealers can offer the appraisal tool as part of the initial customer registration process and encourage service customers to trade up and explore inventory while on site.
Additionally, dealers can use the GoMoto HUB technology platform to encourage service customers to explore inventory while waiting on site, thus creating more sales opportunities.
"By the time a consumer walks into an auto dealership, many have already done their research online and are hoping for an expedited sales process. GoMoto is working to help dealerships bring the online experience to their brick and mortar stores and being able to bring the trusted Kelley Blue Book information through our software will do just that," GoMoto chief executive officer and founder Todd Marcelle said.
"Not only will customers have trusted trade-in value at their fingertips, they will experience an efficient, quick and transparent buying process that will make car buying fun again," Marcelle continued.
The GoMoto platform is a cloud-based, customizable software that can enable dealers and their customers to enter their contact information with an integrated driver's license scanning tool, assign salespeople, track ad sourcing, research vehicles, value trades, browse dealer incentives and connect directly to a dealer's CRM.
Applying compelling calls to action can entice buyers to take immediate action while on the showroom floor, test drive or in the service lane.
"Our mission is to empower car buyers with the necessary information to help them get the best deal possible for their trade-in value as well as their new dream car. We're pleased to partner with GoMoto, an innovator in this space that understands the needs of today's consumers," said Damon Bennett, vice president of syndication and eCommerce for Kelley Blue Book.