Group 1 Overcomes Softer Q3 Grosses by Turning More Used Cars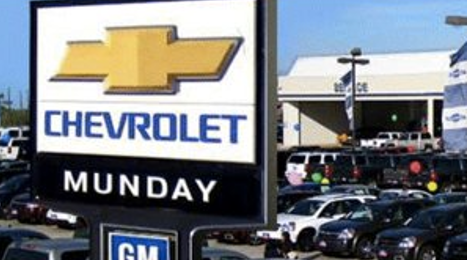 HOUSTON -
Like many dealerships are facing nowadays, Group 1 Automotive had to turn more used vehicles to push its overall revenue and gross profit figures higher during the third quarter because gross profit per unit softened by 3.3 percent, or $52, per vehicle.
The company's top-line third-quarter metrics in the used department settled with retail revenues increasing 16.2 percent on rising unit sales of 10.4 percent. Group 1's total retail used-vehicle gross profit increased $6.8 million to $44.3 million. But drilling down deeper into the company's quarterly report showed the road Group 1 had to navigate to reach those figures.
Group 1 retailed 24,917 used vehicles in Q3, up from 22,206 units in the year-ago period. Meanwhile, the company's gross profit per unit dipped to $1,535, down from $1,618. And that movement came as the average retail asking price moved up 3.6 percent year-over-year in the third quarter, rising from $19,982 to $20,705.
While much of the company's quarterly conference call focused on Group 1's activities in the U.K. and Brazil, Wall Street observers still wanted to know why the used-vehicle performance settled the way it did.
"There was some pressure in the used-car business in the quarter," Group 1 president and chief executive officer Earl Hesterberg said. "First of all, after August, generally, there's a seasonal pressure in terms of downward prices in the guidebooks.
"But also I think it's been well-publicized that there is some increasing supply with off-lease vehicles. And then, in addition, there were some pretty aggressive new-car marketing pushes, particularly through Labor Day and August. And I think new-car prices and transaction prices probably sat down on used-car prices," Hesterberg continued.
"So when the market shifts like that and there's pressure on demand, I think we all try to keep our inventory turning and keep it clean," he went on to say. "So we've probably retailed some vehicles at a lower margin rather than send them to auction and take a small wholesale profit. I think it's a combination of increasing supply and new-car pressure pushing down on used-car demand."
Later in the call, another investment analyst wondered if Group 1 is seeing new-vehicle leasing take away from business that might have boosted the used department.
"I think most of the OEMs in the recent one- to two-year period have gotten fairly aggressive in leasing, but I haven't seen anything atypical lately," Hesterberg said.
Elsewhere in the financing realm, Group 1 posted a 5.5-percent jump in F&I gross profit per unit as it moved up to $1,450 from $1,375 in the year-ago quarter.
On the new-car side, Group 1 sold more new models without grosses slipping. Company dealerships retailed 36,649 new vehicles in Q3, up 11.5 percent from the last year's third quarter total of 32,866 vehicles. And the gross profit per new vehicle ticked up 2.7 percent, going up to $1,691 from $1,646.
As an entire company, Group 1 reported that Q3 adjusted net income came in at $39.8 million, which equates to a diluted earnings per common share of $1.57. The company added total revenue grew 12.2 percent to an all-time record of $2.6 billion.
Group 1 pointed out that the quarter included several significant non-recurring charges, especially relating to a convertible senior notes repurchase, which resulted in GAAP net income and diluted earnings per share of $26.2 million and $1.03, respectively. Adjusted net income increased 21 percent from the comparable, adjusted prior-year period.
On a GAAP basis, the company said its net income decreased 20.2 percent from the comparable prior-year period.
Year-to-date adjusted net income increased 9.1 percent, according to the company, which also mentioned adjusted diluted earnings per common share for the first nine months of 2014 were $4.22.
On a GAAP basis, officials computed net income decreased 19.4 percent from the comparable prior-year period.
Group 1 acknowledged adjusted net income for the third quarter of 2014 excludes $13.6 million of net, after-tax adjustments, including $17.9 million of charges related to the repurchase of our 2.25 percent and 3.00 percent convertible notes, and $6.6 million of asset impairments primarily associated with the pending disposition of vacated U.S. dealership real estate and three Renault franchises in Brazil.
The company added these charges were partially offset by a net $8.6 million gain on the sale of U.S. dealerships and associated real estate, and a $3.4 million income tax benefit related to deductible goodwill in Brazil.
"We are delighted to announce all-time record earnings this quarter, with the results driven by strong expense leverage and significant revenue increases across all of our business sectors," Hesterberg said
"Our international businesses were major factors in our success, with our United Kingdom operations delivering all-time record earnings for the quarter and our Brazilian operations returning to profitability following a significant restructuring," he added.
Store Footprint Developments
As mentioned in its report, Group 1 made several moves with its stores during the third quarter.
Looking solely at its decisions in the U.S., Group 1 acquired a Chevrolet franchise and Mazda franchise in Houston and a Mercedes-Benz franchise and Sprinter franchise in San Antonio. Meanwhile, the company divested its BMW, Mini, Mercedes-Benz and Sprinter franchises and associated dealership real estate on Long Island in New York. The company also disposed of a Honda franchise in Freehold, N.J., and divested a Volkswagen franchise in Holiday, Fla.
"In the case of exiting the Long Island market, it was just very high-cost place to do business," Hesterberg said. "We had some major capital expenditures required that was only going to make that worse. And we just didn't have a consistent track record of generating the profits that we needed for a good return for our shareholders.
"So we had opportunities to invest in places like Texas, where we are highly confident that we have scale, leverage and know what we will get out of an investment," he continued. "It was really kind of a shareholder-driven thought process.
"Each market is so different and the dynamics are so different. We're constantly evaluating that, and it's kind of hard for me to prognosticate much beyond that," Hesterberg added about what Group 1 might do next.
However, Hesterberg did discuss how Group 1 is performing regionally, reiterating the company's strength in the Lone Star state.
"Texas remains very strong and so does Boston and New Hampshire," Hesterberg said. "The weaker area for us has been New Jersey and New York. We exited New York, and New Jersey is still a challenge for us.
"We have dealerships in Atlantic City, and you've probably read about the casinos and some of the issues in that part of the world so that's still a weak area," he continued. "Also on the Gulf Coast, in particular, New Orleans, in fact all of Louisiana, the new-car market is down significantly this year."
So might Group 1 keep looking to buy stores in its strongest regional markets? Hesterberg didn't share any specifics.
"We had some opportunities earlier in the year, and they were large opportunities, and I believe those will work well for our shareholders. I don't see those same opportunities for our company at the moment. It does appear that prices have gotten very, very high. And while there still seems to be a lot of businesses on the market, I don't see that type of pace in the U.S. in the near term," Hesterberg said.
"I have seen more deals on the market in the last couple of months. But the ones that I've seen, the prices just wouldn't work for a proper return on investment. So that can change tomorrow. It's very dynamic," he continued.
"Almost every deal starts with an asking price that's too high," Hesterberg added. "There is potential for more acquisitions because there are so many deals out there and prices do get negotiated."