Hackett to retire as NAAA CEO later this year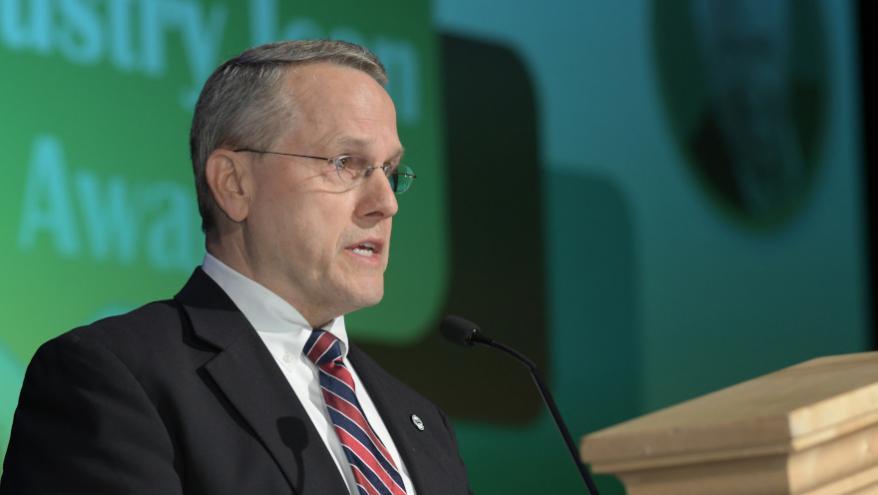 CARY, N.C. -
Frank Hackett will retire from his position as chief executive officer of the National Auto Auction Association — in July, most likely — capping a 17-year run leading the trade organization.
NAAA has hired executive search firm SpencerStuart, which began the process of finding a new CEO for the association about eight weeks ago, Hackett said by phone Thursday.
He anticipates the search being completed by July. Once an offer is made to the new NAAA CEO, Hackett will step down and move into a consultant's role for the association. He plans to stay on as a consultant through the end of 2022 to aid in the transition.
Hackett's role as a consultant will include site visits, taking the new CEO to the NAAA Convention and making introductions, along with other tasks in the CEO transition. But he no longer be running the day-to-day operations once a new chief executive is hired.
As far as post-retirement, Hackett said there's a lot he wants to do, but hasn't nailed down exact plans just yet.
"I know I have a bunch of things to do; I just haven't really put them all together yet. I'm just going to enjoy myself. I'm going to try to get to the gym later in the day and read the paper more often and work around the house and then I'll decide what to do," Hackett said. "I'm probably just going to take a few months and decompress and then decide what I want to do next."
Asked what has made him proud or been some of the bright spots during his 17-year tenure, what tops the list is bringing together corporate and independent auctions "to make decisions collectively, whether they agree or disagree," Hackett said.
"We've done some things that I'm proud of, but I think my proudest moments have been to bring people together to accomplish goals — the goals and tasks that have been the biggest challenge when you're dealing with so many personalities in our industry," he said.
A milestone history on NAAA's website shows a litany of association accomplishments during Hackett's tenure, including the launch of a political action committee, work with safety training programs, a self-sustaining scholastic foundation and more.
"There's a lot of things that have happened, but they haven't happened because of me. They've happened because it's an organization that's been open and receptive to understanding and learning more and wanting to get things done," Hackett said. "And I think we've got a lot done."
He also appreciates the interpersonal side of the role: the people he works with and folks throughout the industry that he calls friends.
"I've never felt like this was a job. I'm the first one in every day and I am because I've always been excited about the people I work with," Hackett said. "The advantage of being the executive here is that you work with a new president every year, and I've been very fortunate in 17 years that I've had the best and brightest presidents to work with, and share the fact that this isn't a job … it's an honor to be a part of such a great group of people."
Lastly, Hackett also expressed thanks towards NAAA and how the transition plan has come together.
"In most cases, CEOs are asked to leave. Well, in this case, when they renewed my contract in 2015, we renewed it with the agreement that there would be a plan for a transition," Hackett said. "And I knew this day would come; they just did a nice job in supporting me and I feel it's been a two-way street. I've supported them and it's worked out well. I never felt at any time that it's been anything other than respect both ways."