Halo.Car begins driverless delivery of remote-controlled EVs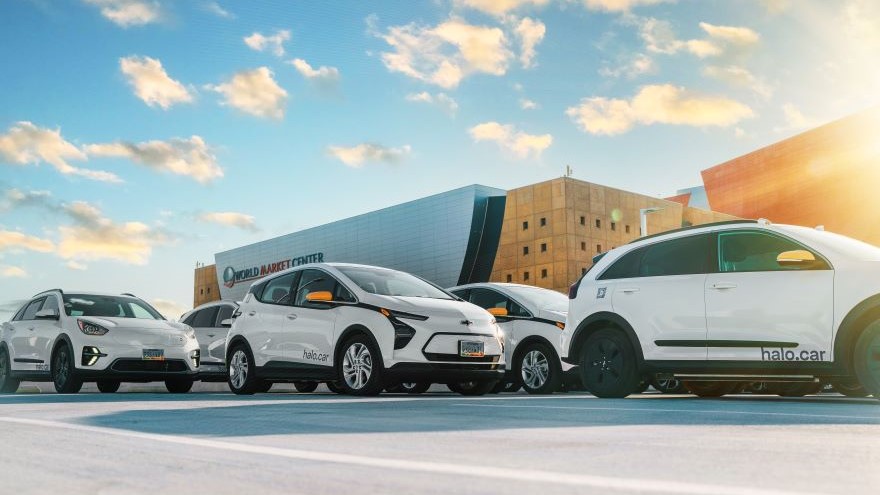 Want an EV delivered to your door?
Halo.Car will do it — without a driver.
The provider of on-demand electric vehicles has removed safety drivers from its remote-piloted vehicles in what it calls a "world-first commercial launch."
The program is being launched in Las Vegas after four years of testing with safety drivers present inside Halo.Car's vehicles during remote piloting.
Halo.Car's aims to rapidly accelerate the global transition to EVs with on-demand vehicles for hourly and daily use.
"Rolling out driverless delivery is a huge step toward our goal of offering ubiquitous carshare on demand," Halo.Car CEO and founder Anand Nandakumar said in a news release. "We want to make it so easy to get a car on demand that you no longer need to own a car or use a rideshare service – you just call a car to drive when you need to go somewhere.
"Driverless delivery is critical to making this vision of on-demand vehicles economically viable."
When customers book a Halo.Car EV, the company remotely delivers the vehicle for the customer to drive. When they are finished, customers end the booking and Halo.Car remotely collects the vehicle.
The company has been remote-delivering vehicles with safety drivers to customers since 2022. Now, though, customers in Las Vegas can book a Halo.Car to their requested location and have it delivered without a safety driver in the vehicle.
"After testing for thousands of hours, we've proven that our remote-piloting technology is robust enough to take the safety driver out," Nandakumar said. "This commercial launch of driverless delivery is a landmark achievement not only for our company, but for the entire transportation industry. We are really pushing the boundaries of what people believed was possible."
Halo.Car retrofits its fleet of electric vehicles with cameras, modems, antennas and other custom-developed components to enable remote driving of the vehicle. Trained remote pilots at a Halo.Car operations center use video and sensor data streamed from the vehicle to remotely drive the vehicle.
When they complete a remote delivery, they hand over control of the vehicle to the customer and connect to the next vehicle awaiting remote delivery or collection.
The vehicles are remote-piloted over T-Mobile 5G, with AT&T and Verizon used for additional stability. Halo.Car has developed proprietary algorithms so the data streams use the strongest network connection available at any given time, allowing for reliable, high-quality streaming and low latency. The company's patent-pending Anomaly Detection System brings the driverless piloted car to a stop if it detects any connectivity issues during remote operations.
The driverless vehicles will initially be followed by a second vehicle that monitors the health of the driverless vehicle and can stop it, if needed, as well as providing support if the piloted vehicle's safety systems bring the vehicle to a stop.
"The safety of pedestrians and road users in Las Vegas is our highest priority. Halo.Car's unique technology and spotless safety record have given us confidence in its ability to operate on public roads," said J.D. Decker, director of the compliance enforcement division of Nevada's Department of Motor Vehicles. "Nevada has been a national leader in new automotive technology since 2011. Halo.Car's EV car sharing technology is exactly the type of innovation that we encourage and support."
Halo.Car will begin offer driverless deliveries in downtown Las Vegas, with availability in more areas of the city in coming months. The company plans to grow its fleet in Las Vegas to hundreds of vehicles before expanding to more cities in 2024.