Have auto sales truly reached their peak?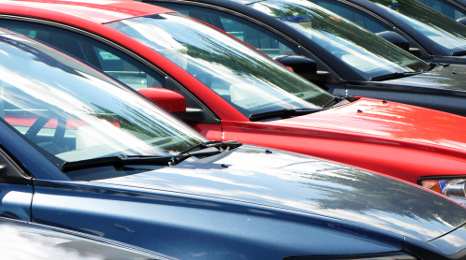 CARY, N.C. -
The latest Kerrigan Auto Retail Index report raises a question: Did U.S. auto sales peak in 2015?
According to the report, new-vehicle retail sales in August are expected to be down 6.5 percent from a year ago, which marks the fourth month in the last six with declining retail auto sales. In contrast to predictions earlier in the year, SAAR projections for 2016 are now expected to come in lower than 2015.
The Kerrigan Auto Retail Index — composed of the seven publicly traded dealer groups with operations focused on the U.S. market — was down 2.16 percent in August, while the S&P was down 0.12 percent.
This brings the year-to-date change in The KAR Index down 12.28 percent and off 30.37 percent from the market peak in June 2015.
Only two of The KAR Index companies were up in August, with Penske Automotive Group posting a 14.34-percent gain and CarMax a 1.17-percent gain. All others were down for the month, with AutoNation and Asbury Automotive Group leading the decline, each down more than 11 percent in August. Five of the companies posted a drop in same-store sales in the second quarter, with Penske not offering that data.
With sales growth stagnant, the public companies are focusing more on expense management and operational performance.
Additionally, the public auto retailers have continued to improve F&I revenue per vehicle, with Sonic Automotive leading the way, posting a 5.7-percent increase over last year, to $1,342 per unit retailed. AutoNation, up 4.3 percent year over year, leads F&I revenue per vehicle at $1,602.
Jeff Schuster, senior vice president of forecasting at LMC Automotive, reported, "As we look at the remainder of the year, the industry faces an uphill struggle to match last year's performance. With mixed economic signals, it certainly looks like U.S. auto sales may have peaked in 2015."
Other significant industry data from the report:
— Average new retail transaction price, projected at $30,942, surpasses last August, $30,061.
— Total auto retail spend of $39.3 billion is the seventh-highest month on record.
— Incentive spend in August increased dramatically to $3,559 per vehicle versus $3,419 in August 2015, not far from the record of $3,753 set in December 2008.
— Truck share continues to increase, up to 59.6 percent.
— Leasing accounted for more than 31 percent of new car transactions in the first half of 2016, according to Experian Automotive.
— Fleet sales increased to 3 percent year-over-year to 223,200 vehicles.
— The percentage of people who qualified for subprime auto loans, but are 60 days or more behind on payments reached 4.59 percent in July, a 17-percent increase from a year earlier, according to Fitch Ratings. Delinquencies among prime auto loan borrowers also rose, but remain at a relatively low 0.4 percent, or 21 percent higher than a year ago.
Another record year? Perhaps not
After a record U.S. sales total in 2015, Kelley Blue Book's full-year forecast for 2016 calls for sales in the 17.4 to 17.8 million SAAR range.
During a monthly sales day call hosted by KBB and Autotrader, analyst Tim Fleming said KBB had forecast about 1.54 million units in August — down 2 percent from August 2015 — for a SAAR of about 17.3 million. "It doesn't look like we're going to hit that this month," he said. "Sales are coming in a bit lower."
Fleming said that with about 80 percent of August sales in, that target was looking to be off by about 5 percent, which would translate to about a SAAR of 16.7 million units.
While new-car sales growth is slowing, ATP is continuing to climb, rising 2.6 percent in August, Fleming said.
KBB.com reported that estimated ATP for light vehicles in the U.S. was $34,143 in August, up 2.3 percent year-over-year.
"However, incentives also have steadily climbed, and the ratio of incentive spend to average transaction price is at its highest point since 2009, at 9.3 percent. As we near or pass the peak of new-car sales this year, each automaker will need to moderate production and incentive levels accordingly to maintain residual value strength moving forward."
During Thursday's call, Fleming and Michelle Krebs, senior analyst for Autotrader, were asked if they thought 2016 could still surpass 2015's record auto sales.
While they may have thought it was a possibility earlier in the year, they are less likely to think so now.
In part, it depends on the automakers.
"I think the biggest wildcard in how the year will end up will be how to automakers respond to some of the softness in the market," said Krebs. "Will we see them pull out all the stops for incentives?
"If they do go for that record … it causes automakers to do unhealthy things. It causes them to allow inventories to build up, then to really beef up incentives. That has a very bad effect on residual values, and it certainly hurts profit margins.
"This will be the biggest test from the automakers in terms of a disciplined approach to inventory and incentives that they have promised to stick with," she went on to say.
Fleming said he was pretty much undecided on the point before last month.
"If I had to put rough numbers on it, maybe before this month I was close to 50-50," he said.
"After seeing the numbers come in today, I'd say it's less than 50. … I see that as a good thing. For the overall health of these brands, the residual values, it's unnatural to hit records years after year."