Helping hands: Dealer groups, Charleston auction host philanthropic events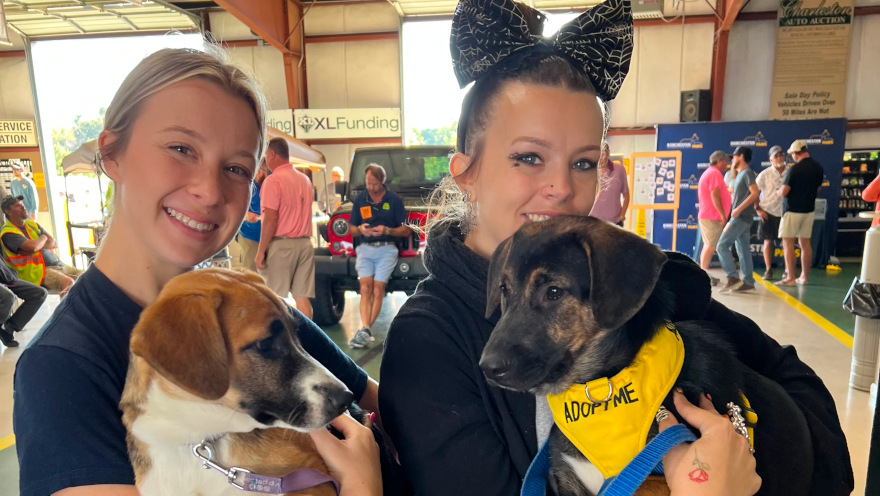 It's early November, but a few folks in the used-car business are already in the holiday spirit, launching toy drives and other endeavors to help those in need.
On Wednesday, Larry H. Miller Dealerships announced it will be holding its eighth annual Holiday Toy Drive from Nov. 11 through Dec. 3. The program supports the Denver Santa Claus Shop, which plans to distribute toys to nearly 15,000 children and family in the Denver area.
The dealer group is accepting new and "gently loved" toys at nine of its area stores. There is also a wish list available here; and the Denver Santa Claus Shop is accepting monetary contributions here: denversantaclausshop.org/donate.
"There's nothing like seeing a child's face light up when they open a gift from Santa," said Ray Reilly, area vice president, Larry H. Miller Dealerships, in a news release.
"While it's our company mission to enrich lives by giving back year-round, giving toys to children who may otherwise go without a gift to open during the holidays is truly special," Reilly said.
Meanwhile, America's Car-Mart said Wednesday it has launched its 14th annual Holiday Toy Drive, where it aims to collect 30,000 toys during November.
It plans to donate those toys to 25 children's hospitals.
Car-Mart will be collecting donated toys at its 154 dealerships throughout 12 states. Last year, it collected 22,200 toys.
"It's a season of giving, and America's Car-Mart is working hard to make a difference in our communities," Car-Mart CEO Jeff Williams said in a news release. "We are proudly continuing our tradition of conducting our holiday toy drive so we can deliver holiday cheer to thousands of children in the hospital during the holiday. At Car-Mart, we believe there's purpose in what we do, and every day we come to work to do all we can to help our customers and our communities."
These efforts follow the work of America's Auto Auction Charleston and its dealer partners, who raised $7,700 for charities during two recent events.
On Sept. 16, the auction held a "Cars, Cash & Caring" event, which along with a sale and cash prizes, raised $2,700 in donations for the Susan G. Komen Foundation.
"It was a great day for buying and selling cars, plus we were able to donate $2700 thanks to our generous dealers and hardworking auction team. I want to give a special thanks to all that participated in the 50/50 raffle and all the sellers who donated for every vehicle they sold." AAA Charleston auction manager Nichole Brannon said in a news release.
On Oct. 14, the auction hosted an "NFL Fanatic Sale," which in addition to football-related prizes and a sale, helped raise $5,000 for the Dorchester Paws animal shelter in the Charleston, S.C. area.
"It was a special sale and day for auction team members and dealers. The donation was made in memory of Judy Wise, wife of Chris, the auction's national remarketing manager. Judy had a love for animals and enjoyed volunteering her time at animal shelters. Judy recently passed away after battling cancer," auction general manager Bill McCready said in the release.