Holman's new Mercedes-Benz Van Center features commercial service center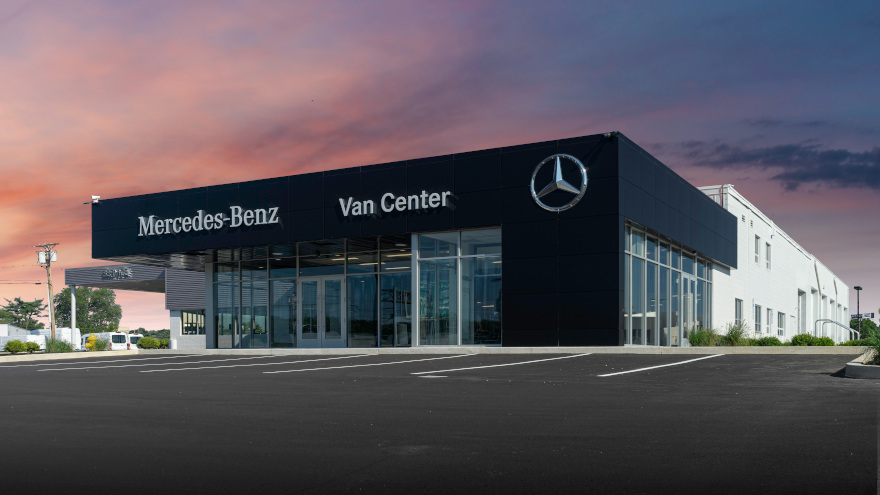 MOUNT LAUREL, N.J. -
Privately owned dealership group Holman Automotive recently opened its Mercedes-Benz Van Center – Maple Shade, a commercial vehicle dealership.
The all-new 18,000-square-foot dealership sells new and pre-owned Mercedes-Benz vans and includes a dedicated commercial service center.
Holman, which operates 40 dealership franchises representing 20 brands from the East Coast to the Pacific Northwest, said the new dealership is designed to deliver a sales and service experience that is "uniquely tailored to the needs of commercial van customers throughout the region."
The showroom features new and pre-owned Mercedes-Benz vans such as the Sprinter and Metris.
The company said the dealership's dedicated commercial van service facility "takes service a step further." The facility is fully-staffed with Mercedes-Benz commercial vehicle certified technicians. It includes what the company describes as the latest technology, tools, and specialty equipment necessary to service the vehicles.
Holman noted the Mercedes-Benz Sprinter launched in 1995 and "continues to set the commercial van benchmark" with strong service levels, safety, and total cost of ownership.
Holman added that Mercedes-Benz introduced the midsize Metris in 2015 and said it brought a "combination of size, flexibility, power and efficiency to the U.S. market."
"Today, Mercedes-Benz's Sprinter and Metris vans continue to raise the bar for innovation and technology while holding true to the core values of delivering extraordinary levels of performance, durability, and safety to every owner," the company stated in a news release.
Holman Consumer Services president and chief executive officer Brian Bates said customers can expect a strong customer experience that represents Holman values, "paired with unparalleled levels of commercial vehicle expertise in an innovative, welcoming environment."
Mercedes-Benz Vans vice president and managing director Robert Veit added, "It's professional partners like Holman that help drive our van business to the next level and reach our ambitious growth targets in the U.S."