Holman's Porsche Studio San Diego aims to provide an elevated buying experience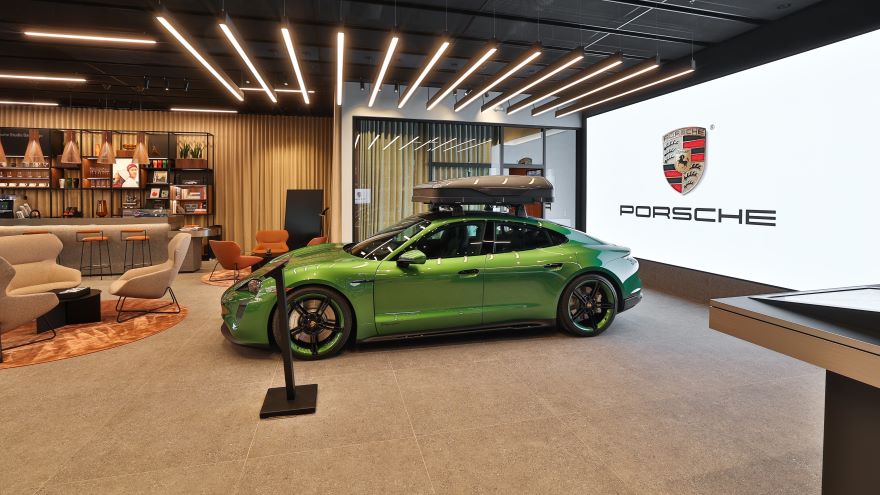 Owning a Porsche can be an elevated experience.
Holman wants the same to be true about buying one.
To that end, the global automotive services company has opened the Porsche Studio San Diego, a state-of-the-art retail site focused on delivering a premium automotive customer experience.
The studio, located in San Diego's upscale, open-air Fashion Valley Mall, features what Holman calls "a thoughtfully curated retail environment that provides a future-forward dealership experience."
The 3,000-square-foot store is designed to be similar to a luxury boutique, offering both high-quality experiences and opportunities to interact with the Porsche brand in a relaxed, intimate environment.
"At Holman, we pride ourselves on always delivering an innovative and exceptional experience that evolves with the needs of our customers across our entire family of dealerships," Holman's president for retail automotive Gene Welsh said in a news release. "The way consumers shop for their next vehicle has changed dramatically and their expectations of the dealership experience now more closely aligns with that of a typical retail transaction — fast, convenient and personalized."
The company said customers are greeted on arrival by certified Porsche Pros who have detailed knowledge across the entire spectrum of Porsche models and technology. Customers work with one representative from start to finish — from shopping through delivery — which Holman said provides "an efficient and personal experience."
When customers begin the car-buying process online, the Fashion Valley location can support the continuation of their digital journey with onsite test drives.
Guests are encouraged to experience the Porsche brand interactively in a "serene" fitting lounge where customers can use intuitive digital touchpoints to individually configure and order their new Porsche.
The studio promises a "premium luxury car-buying and immersive brand experience" that includes not only Porsche's entire vehicle lineup, but also its "lifestyle products" such as Porsche Design apparel, luggage, eyewear and accessories.
The dealership also includes a beverage bar, regional gourmet snacks and locally roasted coffee and espresso.
"We're excited to welcome guests to Porsche Studio San Diego to experience modern, hospitality-forward automotive retailing in a contemporary setting that seamlessly blends intuitive technology with exceptional customer service," Welsh said.