How California is responding to defective airbags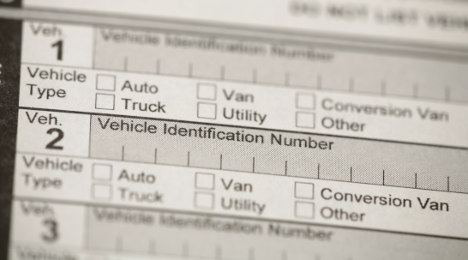 LOS ANGELES -
Here's a statistic that might startle auctions and dealerships in the Golden State and beyond.
Southern California leads the nation in fatalities caused by defective airbags, according to Airbag Recall: Southern California, a group that comprises community organizations, public interest groups, private companies, elected officials, faith communities and other concerned parties unified in the effort to raise consumer awareness about the ongoing airbag inflator recall.
With claims such as that one as a backdrop, Silicon Valley tech startup Recall Masters explained that it is using digital forensics — the process of culling, processing and organizing enormous quantities of unstructured recall data — to identify hundreds of thousands of problem vehicles per month.
Recall Masters claims to have compiled these five achievements:
* Identified 63 million vehicles in open recall since 2000.
* Gotten hundreds of thousands of recalled vehicles into dealerships for repairs — reducing the danger on America's roads.
* Plugged 46 data sources into its system, making it the most comprehensive recall database in the world.
* Been the first software company to digitize "don't drive" and "stop sale" recall tracking into its SaaS API and batch processing platforms.
* Generated millions of dollars in revenue without any outside funding.
Airbag Recall: Southern California asserted that at least 11 Americans — including three Californians — have been killed by defective airbag inflators, and approximately 180 Americans have suffered serious injuries, including cuts or lacerations to the face or neck, broken or fractured facial bones, loss of eyesight and broken teeth. The group insisted the risk for serious injury or death is particularly acute in southern California due to high temperatures that exacerbate the defect in the airbag inflator.
A new community mobilization effort organized by Airbag Recall: Southern California is educating communities across the region about the magnitude of the recall and helping affected drivers schedule life-saving, free repairs with local dealerships, where replacements parts are available for higher-risk vehicles.
"In southern California, many of us drive or ride in a car every day, several times a day. If your vehicle contains a defective airbag, this part of your daily life could threaten your life," said Kenn Phillips, president and chief executive officer of Valley Economic Alliance, an organization whose mission is to elevate the economic vitality and stability of a five-city region including Burbank, Calabasas, Glendale, Los Angeles and San Fernando.
"To confront this issue head-on, the Valley Economic Alliance has partnered with auto body shops throughout the area to check drivers' vehicles for outstanding recalls and to educate them on how to get their airbags replaced free of charge at a local dealership," Phillips continued. "Our organization is committed to supporting outreach efforts throughout Southern California and to helping prevent another deadly accident caused by a defective airbag inflator."
Gil Dyer, board director of the Latin Business Association, mentioned another component of the matter that's making repairs to these recalled vehicles more complicated.
"It is critical that information about the airbag recall reaches all residents of the greater Los Angeles area, regardless of the neighborhood they live in or the language they speak," Dyer said. "We must work together with local organizations to educate drivers about the airbag recall and to assure them that their privacy will be protected throughout the airbag repair process.
"Regardless of your immigration status or what type of vehicle you drive, visit AirbagRecall.com today. If your vehicle is impacted by the airbag recall, a dealership will fix it for free — no questions asked," Dyer went on to say.