How much insufficient training is costing dealerships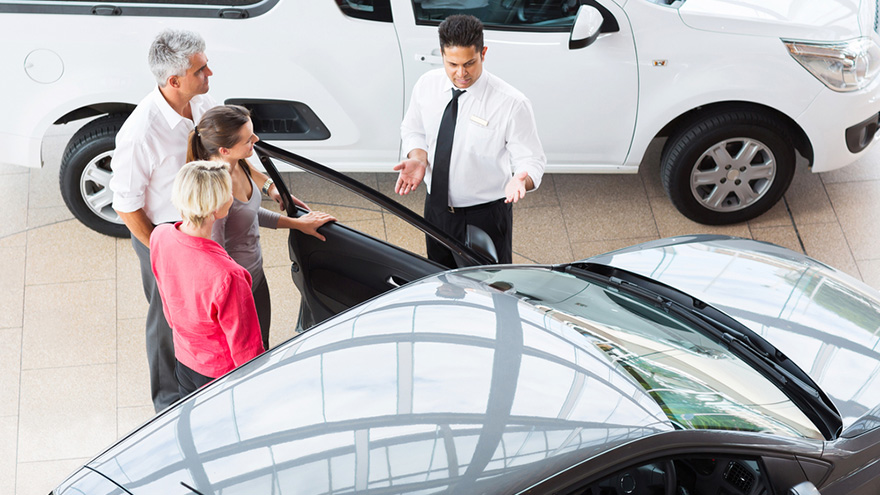 ATLANTA -
The data points Cox Automotive found through its dealership staffing study are startling.
Stores have a 67-percent annual turnover rate among its sales teams, and the average cost of hiring a new dealership employee is $10,000.
Perhaps one of the primary reasons dealerships are burdened by those personnel challenges is connected to training — or the lack of it. The anecdotes shared by Isabelle Helms, vice president of research and market intelligence at Cox Automotive, paint a grim picture.
During a phone conversation before the study was released this week, Helms told Auto Remarketing, "One person said, 'I assisted with a salesperson for one week and then they threw me out to the sharks.'"
"Another one said, 'Training? Huh? I was required to complete all online 'training' mandated by the OEM and the dealer. Otherwise there's never any training,'" Helms continued.
The 2017 Cox Automotive Dealership Staffing research was conducted on behalf of Cox Automotive by KS&R with consultation from Hireology. The study was fielded among a random representative sample of 50 dealer owners, principals and general managers through an online discussion about their current dealership staffing practices and challenges.
The project also included 343 dealership employees through an online quantitative survey about their experience as a dealership employee as well as 834 U.S. general population also through an online quantitative survey about their opinions about working at a dealership.
Helms suspected the project would highlight the stereotypical challenges about working at a dealership — long hours during a six-day workweek while being compensated mainly by commission. However, Helms emphasized it was the training component that she thought impacted dealerships most, especially since it's possible that the quality of worker support could be improved.
"We know there are dealerships out there, in particular the more progressive dealerships, the larger dealer groups, that have formal training programs in place. Those are the ones who should be modeled. But for the most part we saw a huge absence in training," Helms said.
Beyond the sales team churn and the cost of hiring new employees, Helms also noted how workforce issues can cause other problems for stores, including planning for long-term objectives.
"Many dealers are having to think about the future. They're thinking about how they're going to have to evolve and create a dealership of the future," she said. "When you're constantly focused on retaining your staff, or bringing on board new staff, that leaves very little time to really think about how you're going to evolve your model and how you're going to set up your dealership to compete."
Furthermore, Helms also mentioned how customer loyalty can erode if buyers seeing new people working at the dealership each time they make a purchase or come in for service.
"Once you create a rapport with someone at the dealership, you expect that person to be there," Helms said. "Loss of customer loyalty can be a factor because we know from research that the two more important factors that go against a positive customer experience at the dealership; it's the sales staff followed by F&I staff.
"If you're having turnover in those two areas in particular, your customer loyalty tends to sustain a significant impact," she added.
The study showed turnover within the F&I office is lower than the store's sales department — 38 percent versus that 67 percent figure. But overall, dealerships are sustaining a 40-percent turnover rate across all department.
And referencing back to that $10,000 average that it costs to a hire a new employee, "You can do the math quickly. If you're experiencing 40 percent turnover at your dealership, that runs up pretty quickly," Helms said.
Yet one other potential pitfall for employee churn: Helms pointed out that maintaining and refining operational efficiencies might not happen to the degree ownership would like.
"If you're constantly rolling in new employees, you don't have the chance to build processes into the business and find the opportunity where you can improve," she said.
With so much at stake — both financially and with non-tangible costs — Cox Automotive's study also included some thoughts for dealerships to consider, including:
— Look at your culture and pay plans and make changes where necessary.
— Review your hiring process to properly assess talent, accelerate early relationships with managers and peers and share information about career opportunities in your organization.
— Make sure your development plans support performance expectations.
"My hope by conducting this research is we'll be able to change people's opinion about what it's like to work in the automotive industry, in particular, dealerships," Helms said. "It's an exciting new world. The world at dealerships is changing significantly. We need the next generation of workers to embrace looking at this industry differently."