How Trump election impacted dealership M&A activity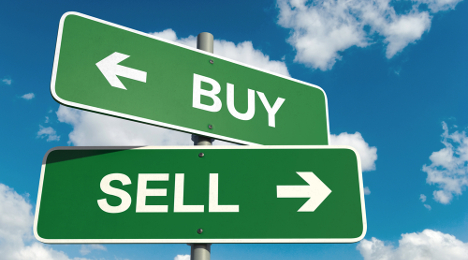 IRVINE, Calif. -
Chalk up dealerships changing hands as another industry component being impacted by the presidential election.
According to analysis from the Blue Sky Report released on Tuesday, dealership M&A activity declined by 7 percent year-over-year during the first nine months of 2016. Kerrigan Advisors, which publishes Blue Sky Report each quarter, explained that sellers are likely to push closings to 2017 in anticipation of potential tax benefits from the incoming Trump administration
Overall, the report mentioned premium pricing declined in the first nine months of the year, but buy/sell activity remained strong with a 32-percent increase in the number of multi-dealership groups selling in the first nine months of 2016.
Today's is the auto industry's most comprehensive and authoritative quarterly report and analysis of dealership mergers and acquisition activity and franchise values. It includes analysis of the first nine months of 2016 – laying out the high, average and low blue sky multiples for each franchise in the luxury and non-luxury segments for the quarter – and offers a detailed view of public and private company dealership acquisition activity.
Key data and analysis from the report also includes:
• 172 dealership buy/sell transactions completed in the first nine months of 2016 versus 184 transactions in the first 9 months of 2015.
• Buy/sell activity declined slightly in the second and third quarter, resulting in a 7-percent decline year-to-date.
• Pace of acquisition activity is not likely to increase in balance of 2016.
• Transaction sizes are rising and multi-dealership groups are coming to market at an increasing pace.
• For the third quarter of 2016, Kerrigan Advisors' average blue sky multiples remained relatively stable.
• While premium pricing of auto dealerships is on the decline, most buyers are willing to acquire dealerships within Kerrigan Advisors blue sky multiples.
• The auto retail markets made a dramatic shift to high margin trucks and SUVs, driven by low gas prices.
"Buy/sell activity remains strong but, with the expectation of a tax reduction from the Trump administration, fourth-quarter activity could decline as sellers hope for a more favorable tax rate on their sales proceeds in 2017," said Erin Kerrigan, managing director of Kerrigan Advisors.
The report identified three key trends moving forward into 2017:
• Auto retail's hedged business model sustains dealership profitability.
• Economies of scale and scope drive consolidation.
• Foreign interest in U.S. auto retail rises.
"A trend we are watching closely for 2017 is the entry of foreign investors into the market," Kerrigan said. "Because international companies are attracted to the franchise protections afforded to U.S. auto dealerships and are seeking geographic diversification beyond their borders, we expect foreign investors to make their mark on 2017 with at least one or two completing sizable acquisitions."
The Blue Sky Report is published four times a year and includes Kerrigan Advisor's signature blue sky charts, multiples and analysis for each franchise in the luxury and non-luxury segments. The multiples are based on Kerrigan Advisors' view of franchise values in the current buy/sell market and can be applied to adjusted pre-tax dealership earnings to estimate blue sky value. To download the report, click here.