How vehicle volumes, sales rates performed at NAAA-member auctions last year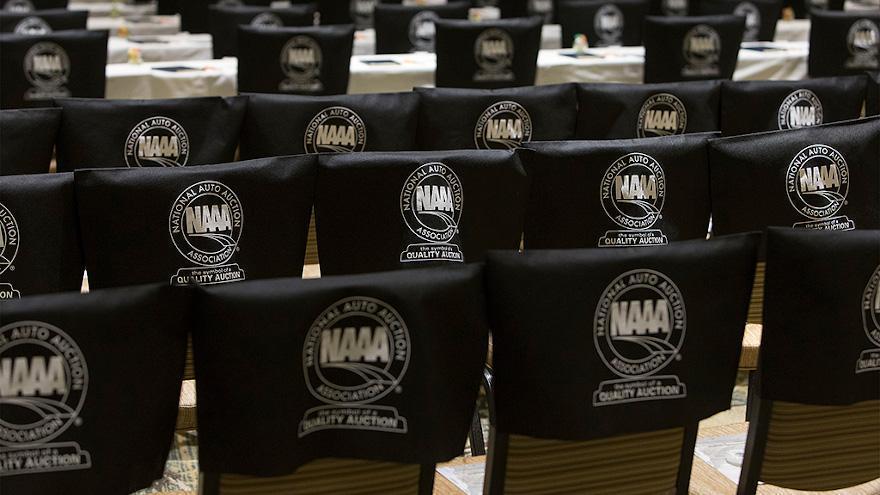 The number of vehicles entering the lanes at NAAA-member auctions fell 7% year-over-year in 2022 and the number of units sold dropped 4%, but here's some good news for their consignor partners: average price per unit climbed 4% and hit an all-time high.
That's according to the annual industry survey from the National Auto Auction Association, which was conducted by Robert A. Casey Consulting of Burke, Va., on behalf of the trade group.
NAAA said 214 of its member auctions responded to the survey, giving it a response rate of 63%. Total vehicles entered and sold, along with gross values, are then projected to estimate what the totals would be for all of NAAA's auctions.
Close to 11 million units entered the lanes of auctions last year, and 6.6 million were sold, according to the survey. That represents a sale rate of 60.3%.
It also represents more than $110 billion in actual and projected vehicle sales, NAAA said.  As for the record price per unit, that came in at $16,747.
Looking at that 6.6 million units sold, 61% was dealer consignment, 33% was fleet/lease repo, 5% were OEM vehicles and 0.5% came from other sources.
"It's clear from the 2022 Industry Survey results that our member auctions continue to represent the gold standard of the wholesale auto auction industry," NAAA interim executive director Paul Lips said in a news release.
"The last several years have been challenging for the auto industry, but our members time and again prove that they are adaptable, innovative, and dedicated to advancing our great industry," he said.
In the Q4 Manheim Used Vehicle Value Index presentation on Jan. 9, Cox Automotive indicated that 9.5 million vehicles entered the wholesale market last year, and that's likely to fall to 9.0 million in 2023, before bouncing back to 9.6 million in 2024 and 10.2 million in 2025.
Still, for comparison sake, 13.1 million units entered wholesale channels in 2019.
Cox Automotive is holding its next Manheim index call on April 7. Stay tuned to Auto Remarketing for any updates on those wholesale volume numbers.