How wholesale vehicle prices are faring in early spring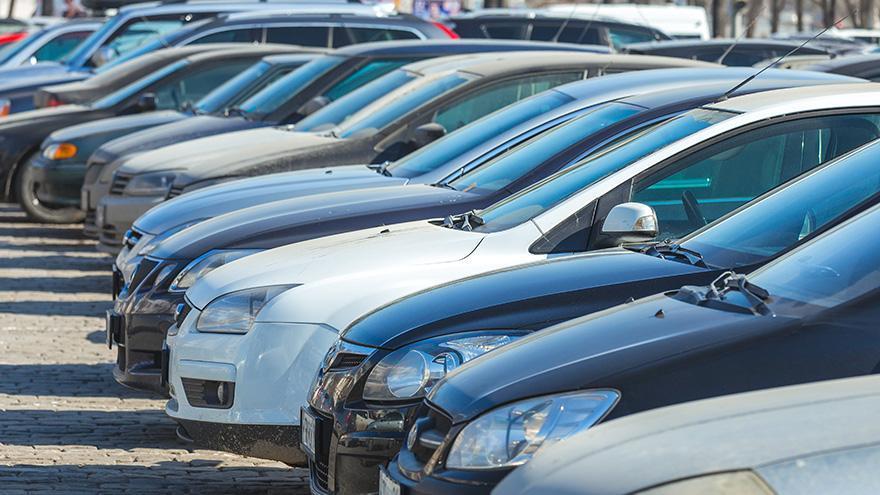 After three straight months of sequential gains to begin the year, wholesale vehicle prices appear to be slowing down in April.
The mid-month reading of the Manheim Used Vehicle Value Index came in at 231.7, which was off 2.7% from March and 4% from the full month of April 2022, when adjusting for mix, mileage and seasonality.
Manheim parent Cox Automotive said part of the drop was due to seasonal adjustments. Non-adjusted, prices were up 0.6% from March but were 5.1% softer year-over-year.
"Over the last two weeks, Manheim Market Report (MMR) prices were effectively unchanged," Cox Automotive said in Tuesday's analysis. "Prices usually start to decline in the first two weeks of April, as the average price change for these weeks in the six years from 2014 through 2019 was a decline of 0.3%; but in each of the last two years, prices increased substantially over these same weeks."
In its latest Market Insights report, Black Book said wholeale prices for the week ending April 15 were up 0.31%, compared to a 0.43% increase the week ending April 8.
"Values continued to increase last week, but the rate of gain is slowing," Black Book said of the week ending April 15. "In addition, auction conversion rates have been weakening with sellers holding very firm on their floors. Auctioneers are having to work a little harder to get bidders in the game, with many lanes having less bidders tuning into their sale."
Analysts later added: "Auction conversion rates dropped slightly for the third straight week and with prices reporting a slowing in the rate of increase, it leaves us wondering if the spring market is starting to come to an end. The general mood from those we've talked to is that we still have some weeks of increases ahead of us."
In March, the Manheim index came in at 238.1, which was up 1.5% from February and down 2.4% year-over-year, on an adjusted basis, Cox said. Without those adjustments, prices were up 3.5% month-over-month and fell 2.9% from March 2022.
"For the first time in a long time, our midmonth Manheim Used Vehicle Value Index reading for the first half of March was actually way more positive than the final value," Cox Automotive chief economist Jonathan Smoke said in a news release earlier this month.
"Based on full-month data and other key metrics, we definitely think conditions are weakening. March came in like a lion and went out like a lamb regarding wholesale vehicle values," Smoke said. "After four months of seasonally adjusted gains and 11 straight weeks of price increases, March was a turning point. So, April will likely continue the downward trend we saw as March ended, and we expect to see some negative monthly moves ahead for the index."
At Black Book, the Used Vehicle Retention Index came in at 175.7 for March, which beat February by 2.9% and fell 6.2% from March 2022.
It was 53% ahead of pre-pandemic levels in March 2020.
"Wholesale prices for the 2-6-year-old vehicle segments that comprise of Black Book's Used Vehicle Retention Index increased through March, even with uncertainty in banking and the larger economy occupying front-page news," Black Book chief data science officer Alex Yurchenko said in an analysis.
"All vehicle segments except for commercial vans (both compact and full size) and all age groups saw increases last month as dealers were restocking their used lots. Used retail listing prices also climbed in March by about 2%. It appears that future inventory concerns are driving up the wholesale demand more than current retail demand, which remains depressed."