Hyundai Ioniq 6 takes top spot in Edmunds' new EV charging test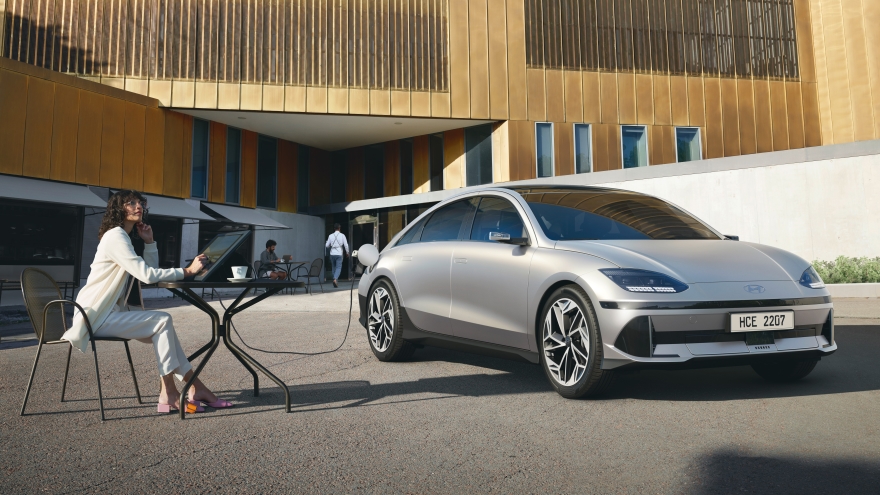 Edmunds has unveiled the Edmunds EV Charging Test, which the company says provides a "rigorous, independent evaluation" of electric vehicle fast-charging speeds, giving consumers crucial information about the time required to add range to a vehicle's battery.
The charging test combines Level 3 charging measurements from automotive consultant P3 Group with proprietary data from the Edmunds EV Efficiency Test to assess EV charging speeds.
Among the more than 40 EVs evaluated, the Hyundai Ioniq 6 topped the inaugural leaderboard with an average speed of 868 miles per charging hour — the equivalent of adding 100 miles of charge in 6 minutes, 55 seconds.
Other strong performers include the Kia EV6 and Porsche Taycan.
At the bottom of the list was the Chevrolet Bolt EUV, which charged at 172 miles per charging hour.
Edmunds said the large gap between the Ioniq and the Bolt illustrates how EV battery technology and charging speed vary widely across the industry.
"For too long, automakers have been able to pick and choose, without scrutiny, charging data in order to highlight the best attributes of their vehicles," Edmunds editor-in-chief Alistair Weaver said in a news release.
"With the launch of the Edmunds EV Charging Test, we are establishing an industry benchmark that allows car shoppers to compare charging speeds based on real-world testing and empirical data, further delivering on our commitment to providing best-in-class consumer guidance and insights."
The test includes new proprietary metrics in Edmunds' suite of vehicle testing, including "miles per charging hour," which conveys the average charging speed when charging from 10% to 80%. That metric is also expressed as the average time required to add 100 miles of charge, an important consumer reference point.
In addition, the results include Edmunds' tested average charging power, peak charging power, charging losses and consumption.
Edmunds said charging speed should be an important factor in EV shopping decision-making for consumers who know they will rely on Level 3 charging frequently for road trips, work or urgent charge boosts.
"Our data reaffirms the importance of combining fast charging and a highly efficient vehicle for the best EV experience," Weaver said. "There are some fascinating results within our debut measurements, and it's reassuring to note that even shoppers who aren't investing in luxury brands can still enjoy industry-leading EV technology."
The full test results are available at edmunds.com/charging.