IHS to Acquire Carfax, Polk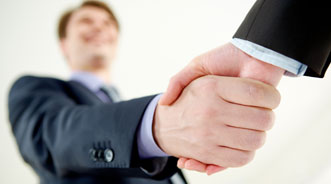 ENGLEWOOD, Colo. -
IHS Inc. has entered a definitive agreement to buy Carfax parent company R.L. Polk & Co., in a $1.4 billion transaction.
The deal must first go through customary closing conditions, including expiration or termination of the applicable waiting period under the Hart-Scott-Rodino Antitrust Improvements Act of 1976.
"The acquisition of R.L. Polk brings extensive and complementary information and analytical solutions that would establish IHS as a vital strategic partner of the global automotive value chain," said IHS president and chief executive officer Scott Key.
"R.L. Polk has a long history of providing critical information to the automotive industry," Key said. "The combination with IHS Automotive creates a comprehensive capability that will significantly enhance customers' insights and decision processes across the full vehicle lifecycle with analytics from product planning through manufacturing, sales and into automotive aftermarkets."
R.L. Polk includes two divisions: Polk and Carfax. As Key put it, the company's services are "complementary to existing IHS Automotive solutions and open up large adjacent markets."
Carfax would be a "high-growth U.S. asset," officials said, that could be "replicated" elsewhere in the world amid strong international used-car growth.
"The continued growth and transformation of the automotive industry through the next decade, led by global growth in light vehicle demand, technological changes and the transformation of the OEM supply chain, will fuel strong growth in demand for data, research and analytics to support investment decisions," Key said.
"IHS has successfully acquired and integrated more than 50 acquisitions since 2007. We look forward to combining R.L. Polk's market-leading information with IHS Automotive's industry-leading forecasts and insights to create new efficiencies for customers and reduce decision times."
Stephen Polk, chairman, president and CEO of R.L. Polk & Co., said: "We're excited about the opportunities this acquisition would offer R.L. Polk clients by supporting solutions and analytics for our more than 30,000 customers worldwide. The IHS global reach would expand the unique and vital role we've played in the auto industry over all these years, helping stakeholders across the value chain — from manufacturers to consumers and a range of service providers in between — to function more intelligently and efficiently."
Continue the conversation with Auto Remarketing on both LinkedIn and Twitter.