In 'hotter than expected' CPO car market, sales jump 12% in July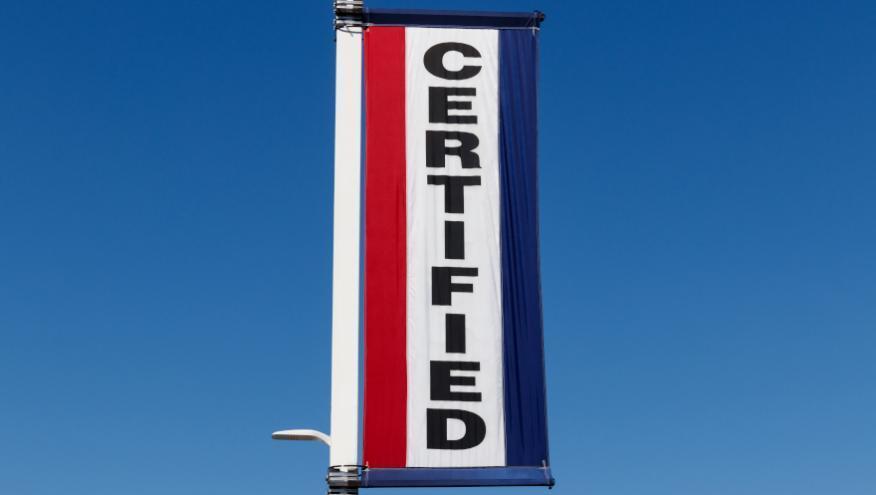 After a slow 2022, the certified pre-owned vehicle market is "hotter than expected" and continues to outpace year-ago figures by 7% so far in 2023, according to a Data Point report from Cox Automotive.
July was particularly hot for CPO, as the monthly tally of 231,128 sales eclipsed July 2022 figures by 12% and marked a 3.3% month-over-month gain, as well, Cox said in the report.
"Certified pre-owned sales have been hotter than expected," said Chris Frey, Cox Automotive's senior manager of economic and industry insights, in the report. "CPO is up 12% versus last year and up 3.3% from June alone."
July was particularly strong for domestic brands (up 17%) and Asian brands (up 15%), Frey said. CPO sales for European makes were up 8%.
At the outset of the year, Cox Automotive was forecasting 2.2 million CPO sales for 2023 but had since upped that to 2.6 million.
And CPO is outpacing the overall used-car market.
Cox estimates there was about 3 million total used-car sales last month, which would be a 2.1% year-over-year gain, compared to the 12% hike for CPO.
The company pinpoints the seasonally adjusted annual rate of total used-car sales at 35.5 million for July. That's softer than the 35.8 million SAAR in June and 38.4 million rate for July 2022.
Last year, full-year overall used-car sales fell 10.6%, with CPO sales dropping a similar 10.2%, Cox said in a CAMIO report in June.
But it looks like the market this year is steadily making up for that lost ground.