IntelliChoice.com Names Top Values of the Year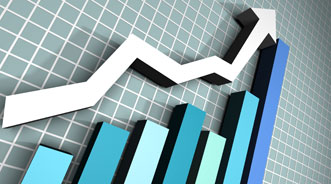 LAS VEGAS -
IntelliChoice.com announced the winners of its 2012 Best Overall Value of the Year awards.
Each year, IntelliChoice compiles and analyzes data on every new model sold in America to identify those that not only have low total ownership costs, but also have lower than expected costs over time, compared to other similar models. According to management, the awards help consumers understand that the total cost to own a vehicle is influenced by a variety of factors beyond initial purchase price.
The 2012 BOVYs represent a diverse number of popular vehicle segments, 24 in all. Each year, IntelliChoice said it updates its methodology to account for changes in model availability, vehicle pricing, and segmentation to keep pace with the evolving competitive landscape. Due to the expanding luxury and crossover markets, two new segments were added this year, Full-Size Crossover/Wagon and Luxury Performance Car.
Winners chosen in each category are the result of analysis of seven major ownership cost areas: depreciation, maintenance, repairs, fuel, fees, financing and insurance.
The 2012 BOVY award winners are:
Class Brand Model
Compact Crossover/Wagon Toyota Matrix
Compact Passenger Car Honda Insight
Compact Pickup Toyota Tacoma
Convertible MINI Cooper Convertible
Crossover/Wagon Toyota Prius v
Full-Size Crossover/Wagon Toyota Highlander
Full-Size Pickup LD Toyota Tundra
Full-Size SUV Chevrolet Tahoe
Luxury Crossover/Wagon Infiniti FX35
Luxury Passenger Car Infiniti M37
Luxury Performance Car Audi R8
Minivan Toyota Sienna
Passenger Car Toyota Prius
Performance Car Chevrolet Camaro SS Convertible
Premium Compact Crossover/Wagon Audi A3
Premium Compact Passenger Car Lexus CT 200h
Premium Convertible Audi A5 Convertible
Premium Crossover/Wagon Lexus RX
Premium Passenger Car Buick LaCrosse 4cyl
Premium Performance Car Chevrolet Corvette
Premium Sporty/Coupe Audi A5 Coupe
Premium SUV Lexus GX 460
Sporty/Coupe Toyota Yaris 2-Door Hatchback
SUV Toyota FJ Cruiser
"U.S. vehicle sales are rebounding and appear relatively healthy going into 2012," said Tyler Schulze, general manager of IntelliChoice. "Manufacturers continue to introduce new vehicles that strike a balance between performance, functionality, size and fuel efficiency. Two new BOVY award winners are excellent examples of this trend; the Buick LaCrosse eAssist and the Prius v. Both are experiencing strong demand, and deliver value by offering advanced technology with excellent fuel economy in a larger form factor than previous generation hybrid cars."
As in previous years, Toyota continues to be a strong BOVY performer with nine class-winning models: Matrix, Tacoma, Highlander, Tundra, Prius, Prius v, Sienna, Yaris and FJ Cruiser.
"We understand that for most consumers, a vehicle purchase will be a combination of passion and pragmatism," said Kristina de la Cuesta, director of information products at IntelliChoice. "That's why we analyze and rate all mainstream vehicles in each major vehicle class, giving shoppers the information they need to choose a car that fits their lifestyle as well as their budget."
Throughout the year, IntelliChoice aggregates and analyzes data on more than 1,800 vehicle models to determine its Best Overall Values. Data gathered from auto manufacturers, the U.S. government, and third-party resources is used to determine the actual costs of ownership for each new vehicle over a five-year period, officials said. IntelliChoice then assigns a value rating to each vehicle and compares that rating to peer models to determine a Best Overall Value in each vehicle class.