Introducing the 2023 Women in Remarketing honorees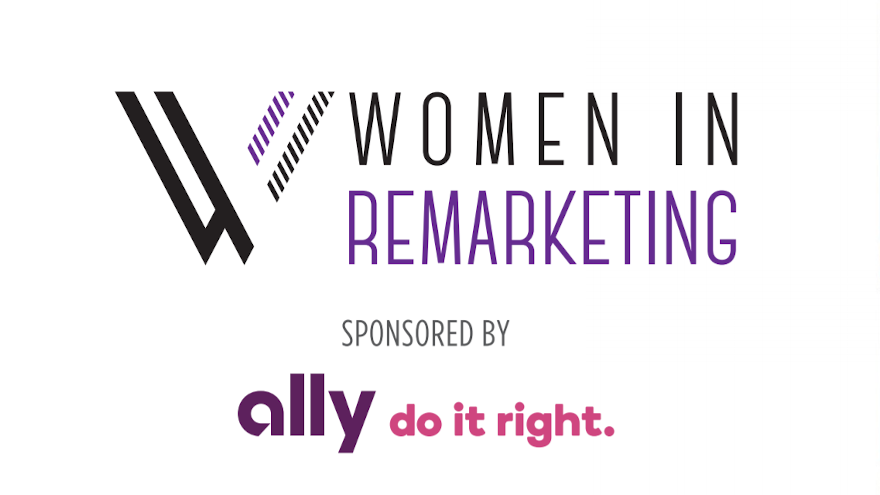 In what we're proud to call an annual tradition, Cherokee Media Group's Women in Remarketing program, sponsored by Ally, has evolved into a celebrated franchise of Auto Remarketing and a key pillar of the National Remarketing Conference and Used Car Week.
For more than a decade, Women in Remarketing has recognized excellence among the leaders of the remarketing and used-car business, while also inspiring and fostering future leaders. And we're excited to do the same this year.
The full list of 2023 honorees, listed alphabetically by last name, can be found below:
Becky Anderson, CARS Recon
Jenai Bass, Capital One
Kimberly Breidenbach, Black Book
Stacy Brown, Dealers Auto Auction Group
Jennifer Davis-Fink, Kinetic Advantage
Antonette Desiervo, UVeye
Alicia Forte Morrone, Copart
Cara Gray, ADESA
Jessie Greco, Preowned Auto Logistics
Tiffani Hall, Primeritus Financial Services
Angie House, Alliance Auto Auction Austin
Jessica Lanier, NextGear Capital/Cox Automotive
Brittany Lawrence, KAR Global
Ashley Lozada, Repairify
Deb Lubinski, Ally Financial/SmartAuction
Jeanine Matus-Cunningham, BSC America
Millicent McIntyre, IAA
Melissa Miller, America's Auto Auction
Jennifer Orvik, McConkey Auction Group/DAA Northwest
Jodie Plaunt, GM Financial
Tina Pratt, ACV Auctions
Michelle Robertson, Ford Motor Co.
Amity Smith, J.P. Morgan Chase
Aria Tactaquin, RCG Logistics
Julie Warpool, Auction Edge
Emma Weisberg, EBlock
The April issue of Auto Remarketing features a Q&A with each respective honoree. Additionally, Cherokee Media Group will recognize the 2023 Women in Remarketing at Used Car Week this fall.