J.D. Power study finds consideration of EVs increasing slowly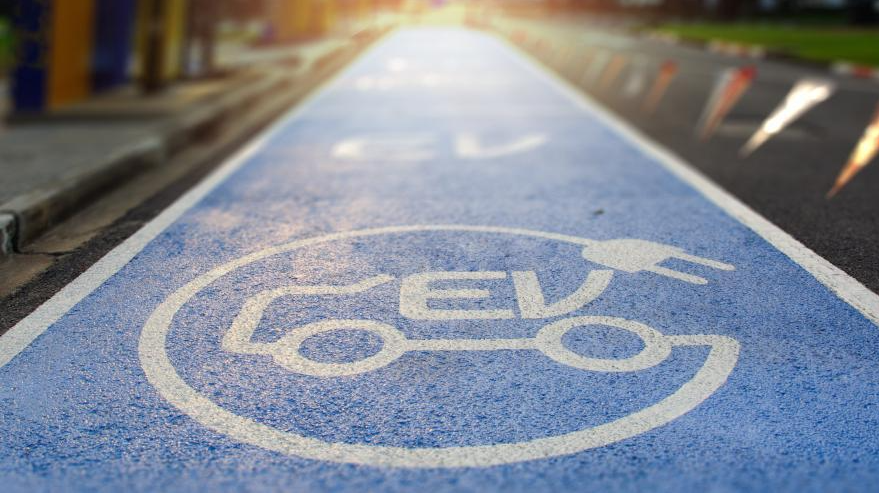 Electric vehicles continue to gain the acceptance of new-vehicle shoppers — but it's not happening rapidly, according to a new survey.
The J.D. Power 2023 U.S. Electric Vehicle Consideration Study found 26% of shoppers said they are "very likely" to consider purchasing an EV, up from 24% in 2022. The percentage of shoppers who said they are "overall likely" to purchase an EV rose by the same two percentage points, from 59% last year to 61%.
The study cited various reasons — both positive and negative — for the small increase, citing lower gas prices, inflation, rising interest rates, greater model availability and charging availability.
While the availability of EV models is rising — 42% of buyers said there is now a viable EV model that meets their needs — availability of charging has grown more slowly year over year at 13%, compared to 33% in 2022. Nearly half (49%) of the shoppers who rejected the idea of buying an EV said their primary reason is the lack of charging station availability.
"The biggest friction point for consideration is the availability of public chargers," J.D. Power executive director of EV intelligence Stewart Stropp said in a news release. "The growth in public charging isn't keeping pace with the rising number of EVs on the road.
"While owners are impressed by what automakers are offering, they're also thinking about how, when and where they'll be able to charge their vehicles away from home. A resounding effort to build out and improve the public charging infrastructure would emphatically increase EV purchase consideration."
Charging availability has been the top reason for rejection since the study began in 2021. In fact, public charging infrastructure consistently scores low in satisfaction in all J.D. Power EV studies.
"Most EV owners will say charging is one of the greatest benefits of ownership, because 85% of it is done at home," Stropp said. "But it's the exceptional use case — like a vacation road trip — that's holding shoppers back.
"Proactively taking ownership of the public charging experience is a huge opportunity for automakers to differentiate. The recent announcements by Ford and GM to establish a charging collaboration with Tesla are particularly noteworthy."
Other key finding from the study include:
Longer commutes mean increased consideration: The more miles vehicle owners drive, the more likely they are to consider an EV to avoid high fuel expenses. Among those who commute more than 45 minutes each way, 35% say they are "very likely" to consider an EV, 14 percentage points more than those with a commute of 15 minutes or less.
EV experience helps purchase consideration: Getting consumers into an EV plays an important role in purchase consideration. Just 12% of consumers who have no personal experience with an EV say they're "very likely" to consider one, but that rises to 25% — more than twice as many — among those who have simply ridden in an EV as a passenger.
The ratios climb in proportion to shoppers' experience with EVs, up to 80% "overall likely" among those who have owned or leased an EV in the past.
EV consideration grows for those looking to replace their vehicle: Among owners looking to replace their current vehicle, the percentage of those who say they are "very likely" to consider an EV increases across all powertrain types: 11 percentage points year-over-year for owners of plug-in electric vehicles, 6 points for battery electric vehicle owners 2 for hybrid electric vehicle owners and 2 points for internal combustion engine vehicle owners.
California leads in EV consideration: California has the highest percentage of shoppers who say they are "overall likely" to consider an EV, at 73.1%, and those who are "very likely" (40.5%). New York is second in "very likely" at 33.7%.
Gen Z is the fastest-growing segment for EV consideration: As more affordable EV models come to market, consideration among Gen Z consumers had a 6-percentage-point year-over-year increase, the most of any age group. Gen Y consumers have the highest level of consideration (72%) and the highest percentage of those who say they are "very likely" to consider an EV (37%).
EV consideration not limited to Tesla: While Tesla remains the most-considered EV brand, the three most-considered models are all from perennial full-line automakers — not Tesla. But shoppers who are considering a Tesla say charging station availability is a greater reason to buy than among those who are considering other EV brands.
The U.S. Electric Vehicle Consideration Study included responses from 8,136 consumers from February through May.
For more information about the U.S. Electric Vehicle Consideration (EVC) Study, visit www.jdpower.com/business/automotive/electric-vehicle-consideration-study.