Japanese OEM Dominates Vincentric's Value Rankings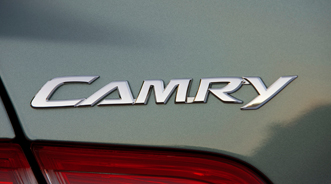 BINGHAM FARMS, Mich. -
Vincentric released its eighth annual Best Value in America awards Wednesday and highlighting the list of winners was Toyota, whose brands combined to take home 13 awards.
The Toyota division was named the best value for passenger car brands, and the automaker's three divisions were represented in 12 of the 39 individual vehicle awards. Four of those wins were in the hybrid categories, officials noted.
The luxury brand winner was Volvo, and the truck brand winner was Chevrolet.
Looking at the individual vehicle awards in more detail, Hyundai and Kia combined to take six segments, while General Motors and Volvo each had five winners. BMW and Mini combined for two winners, as did Nissan and Infiniti. Seven other automakers grabbed one award each.
"Our awards take into account all costs involved with owning a vehicle, which enables consumers to understand automotive value and measure the impact that owning a specific vehicle will have on their financial situation," stated David Wurster, president of Vincentric.
"Our 2012 results show strong performance from a wide variety of manufacturers, indicating that automakers continue to use cost-of-ownership as a key metric when benchmarking performance against competitors," he continued.
Cost-of-ownership is determined via eight factors: depreciation, fees & taxes, financing, fuel, insurance, maintenance, opportunity cost and repairs. Vincentric employed a statistical model to determine the award winners, figuring out the models whose costs were lower than expected based on their respective segment and price.
Calculations were done for each of the 50 states and Washington, D.C. Vincentric employed various annual mileage intervals and insurance profiles.
The complete list of winners is as follows:
Passenger Car Brand: Toyota
Luxury Brand: Volvo
Truck Brand: Chevrolet
Segment Winners:
Cars
—Micro:Scion iQ
—Subcompact: Hyundai Accent
—Compact, Coupe: Kia Forte Koup
—Compact, Hatchback: Kia Forte
—Compact, Sedan: Hyundai Elantra
—Compact, Premium: Lexus IS 350
—Compact, Hybrid: Toyota Prius
—Electric/Plug-in Hybrid Car: Chevrolet Volt
—Midsize, Coupe: Hyundai Genesis Coupe
—Midsize, Coupe, Premium: Mercedes-Benz CLS Class
—Midsize, Sedan: Toyota Camry
—Midsize, Sedan, Hybrid: Toyota Camry Hybrid
—Midsize, Sedan, Premium: Volvo S80
—Midsize, Sedan, Premium: Hybrid Lexus HS 250h
—Large: Toyota Avalon
—Large: Premium BMW X6
—Prestige: Nissan GT-R
—Convertible: Mini Cooper
—Convertible, Premium: Volvo C70
—Sports Car :Porsche Cayman
—Wagon: Volkswagen Jetta
—Wagon, Premium: Volvo XC70
SUVs, Crossovers, Vans
—Crossover, Compact, EntryLevel: Hyundai Tucson
—Crossover, Compact, Mid Level: Honda CR-V
—Crossover, Compact, Premium: Volvo XC60
—Crossover, Midsize: Toyota Highlander
—Crossover, Midsize Premium: Volvo XC90
—Crossover, Hybrid: Toyota Highlander Hybrid
—Crossover, Large: Mazda CX-9
—Crossover, Large, Premium: Buick Enclave
—SUV, Compact: Jeep Wrangler
—SUV, Midsize: Toyota 4Runner
—SUV, Large: Chevrolet Tahoe
—SUV, Premium: Infiniti QX56
—Minivan: Toyota Sienna
Pickup Trucks
—Compact, Pickup: Toyota Tacoma
—Full-size Pickup, 1/2 Ton: Ford F150
—Full-size Pickup,Heavy Duty 3/4 Ton: Chevrolet Silverado 2500
—Full-size Pickup, Heavy Duty 1 Ton: Chevrolet Silverado 3500