JD Power study finds more problems with tech features in EVs than in ICE vehicles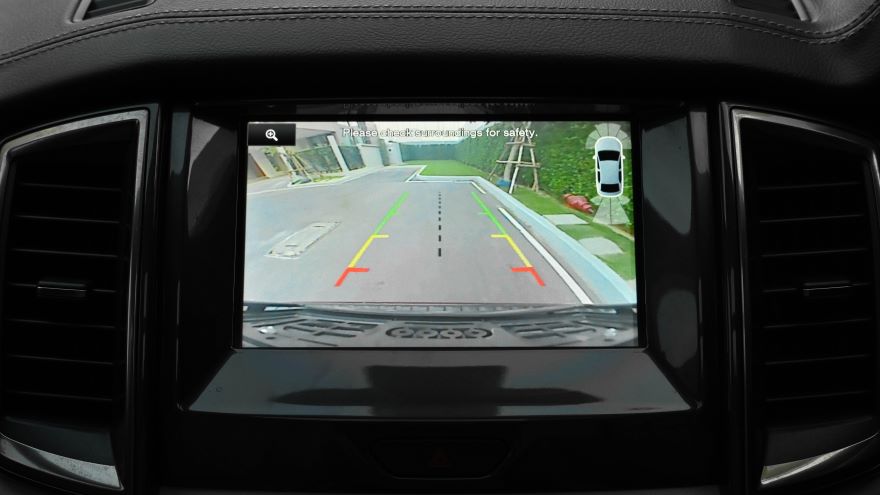 Electric vehicles might be the future.
For the present, though, they're causing more technology problems for their owners than traditional internal combustion engine vehicles, according to the latest research from J.D. Power.
The 2023 U.S. Tech Experience Index Study, released Thursday, found 17 of the 21 advanced technology features offered on both types of vehicles have more quality problems per 100 vehicles (PP100) for battery EVs (excluding Tesla) than for ICE vehicles.
It also showed owner satisfaction is lower for BEVs in 86% of the advanced tech compared with those on ICE vehicles.
Those features include remote parking assistance (27.4 PP100 for BEV, 10.7 PP100 for ICE) and interior gesture controls (49.6 PP100 for BEV, 31.2 PP100 for ICE vehicles), which had the largest gaps between the two versions.
J.D. Power said the study focused on the user experience with advanced vehicle technology as it first comes to market, providing an early measure of problems encountered by vehicle owners.
The study's findings aligned with those of previous J.D. Power studies.
The 2023 Initial Quality Study found total 46% more vehicle problems among BEVs (excluding Tesla) than ICE vehicles, and the 2023 Automotive Performance, Execution and Layout Study showed satisfaction lower among owners of BEVs than ICE vehicle owners in nine of the 10 categories studied.
"Innovation through a strong advanced tech strategy is crucial for all vehicle manufacturers, especially those working to build their reputation in the electric vehicle space," J.D. Power senior director of user experience benchmarking and technology Kathleen Rizk said.
"The perception in the industry is that most BEVs should offer many advanced technologies to compete with high-tech entrants like Tesla. Success will be dependent on those manufacturers that can execute flawlessly, while ensuring the user experience is the same for those who are tech savvy and those who are not."
The Tech Experience Index Study's findings include:
—Disruptors: Newer manufacturers such as Tesla, Rivian, Lucid and Polestar are making a strong debut in the U.S. market in terms of their advanced tech offerings.
While small sample sizes and state registration restrictions kept some of them out of the rankings, J.D. Power said most of the innovation of those brands far exceeds that of traditional manufacturers – with the exception of Genesis — and are significantly above the Innovation Index's premium-brand average.
That said, innovation and tech offerings doesn't mean fewer problems, as those newer manufacturers' problem rates are among the industry's highest and well above the premium average of 24.3 PP100. Polestar is the exception to that trend.
—Biometrics: Biometrics that monitor behavioral characteristics such as eye movement are less problematic when it comes to accuracy than those that monitor physiological characteristics like facial recognition – but they're more annoying.
Regardless of the biometric type, owners say they don't consider them to be useful. Despite continued usage, biometric technologies have low desirability in terms of owners wanting them in their next vehicle compared with other advanced technologies.
—Plug and charge: Car owners like plug-and-charge technology even though new tech in BEVs can often be problematic.
After plugging into a public charger, the charger identifies the vehicle, validates the charge and starts the charging process. Payment and billing occur automatically on completion of the charge.
Nearly three-fourths (72%) of owners say they want their next vehicle to have the technology, which had just 6.0 PP100 and an overall satisfaction rating of 8.89 on a 10-point scale.
Top brands and vehicles
Genesis ranked highest among premium brands and No. 1 overall for innovation with a score of 656, ahead of Cadillac and Lexus, both at 533.
Hyundai's 547 was the top score among mass market brands, followed by Kia (528) and GMC (505).
The study awarded honors to individual models after analyzing 40 technologies in four categories: convenience, emerging automation, energy and sustainability, and infotainment and connectivity. Only the 30 technologies classified as advanced were award eligible.
Chevrolet Corvette earned the convenience award among premium models and Toyota Sequoia took mass market honors, both for ground-view camera technology.
The emerging automation award for premium models went to Genesis GV80 for its front cross traffic warning. Hyundai Palisade won the mass market award for reverse automatic emergency braking.
BMW iX was the winner of the energy and sustainability award in the premium segment and MINI Cooper got the mass market nod for one pedal driving, both one-pedal driving.
The award for infotainment and connectivity in the premium segment went to BMW 3 Series for its augmented reality display. Chevrolet Tahoe (streaming-based entertainment) and Hyundai Sonata (phone-based digital key) shared the award in the mass market segment.
Click here for more information about the U.S. Tech Experience Index Study.