JD Power study finds new-car problems rising at record rate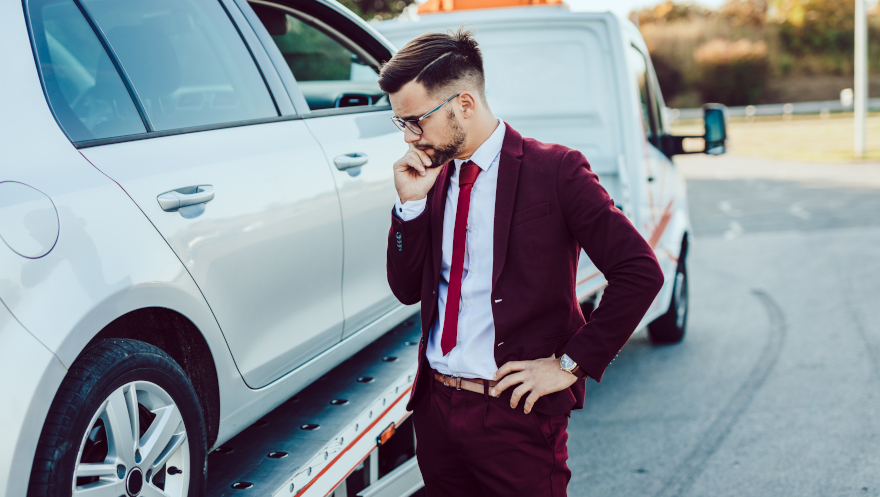 J.D. Power's latest new-car quality study shows quality is on the decline — at a record rate.
According to the J.D. Power 2023 U.S. Initial Quality Study, the number of problems per 100 vehicles (PP100) has risen by a record 30 PP100 over the past two years.
The study reported an industry average of 192 PP100, an increase of 12 PP100 over the 2022 number, which was up by 18 PP100 over 2021.
J.D. Power analysts attributed the drop in quality to a combination of factors, including increases in the amount and use of technology, continued integration of audio systems known to have problems into new vehicle models, poor sounding horns, cupholders that don't serve their purpose, and new models with 11 PP100 more than carryover models.
"The automotive industry is facing a wide range of quality problems, a phenomenon not seen in the 37-year history of the IQS," J.D. Power senior director of auto benchmarking Frank Hanley said in a news release. "The industry is at a major crossroad and the path each manufacturer chooses is paramount for its future.
"From persistent problems carrying over from years past to an increase in new types of problems, today's new vehicles are more complex, offering new and exciting technology but not always satisfying owners."
The U.S. Initial Quality Study, in its 37th year, is based on responses from 93,380 purchasers and lessees of new 2023 model-year vehicles who were surveyed early in the ownership period, from February through May.
The survey included 223 questions in nine categories: infotainment; features, controls and displays; exterior; driving assistance; interior; powertrain; seats; driving experience and climate. It's designed to provide manufacturers with information to help identify problems and drive product improvement.
Problems were up in all categories except driving experience, which was unchanged year-over-year. The features, controls and displays category had the largest increase at 3.2 PP100, followed by infotainment at 2.3 PP100.
Dodge was the top-ranked brand overall in initial quality with a score of 140 PP100m just ahead of Ram (141) Buick ranked third at 162 PP100). Alfa Romeo was number one among premium brands at 143 PP100, followed by Porsche (167) and Cadillac (170).
Alfa Romeo and Ram were both among the most improved brands from the 2022 study. Maserati led that category, recording 73 fewer problems per 100 vehicles. Alfa Romeo (68 PP100 improvement) and Ram (45 PP100 improvement) were next.
The bottom of the list included Tesla (257 PP100), Polestar (313 PP100), Lucid Motors (340 PP100) and Rivian Motors (282 PP100). Those brands did not qualify for the official rankings because of a small sample size, but J.D. Power included them in its report.
The Nissan Maxima had the fewest problems of any model at 106 PP100. General Motors had the most vehicles ranked highest in their segments, with seven, followed by Hyundai/Kia (five) and Toyota (four).
Among the findings of the 2023 study:
Door handles are increasingly problematic: The most basic vehicle function – opening the door – has become a problem area as manufacturers attempt to redesign door handles. Many issues have arisen from high-tech approaches, as seven of the 10 models with the most problems are battery electric vehicles.
Safety systems are causing problems: While 80% of owners say their new vehicle includes the four primary driver assistance features – forward collision warning, lane-keeping assistance, lane departure warning and blind spot warning – problems with those systems have increased 1.8 PP100 year-over-year, led by lane departure warning/lane-keeping assistance (7.2 PP100) and forward collision warning/automatic emergency braking (5.0 PP100).
Owners increasingly happier with apps: Manufacturer smartphone apps improved by 0.4 PP100 this year as their market penetration rate grew to 76%. EV owners use their app at least 68% of the time, primarily to monitor the charging process and to view their vehicle's available range.
Smartphone charging: Issues with wireless charging pads has increased by 1.1 PP100, the largest year-over-year increase of any reported problem. Among the issues cited were poor location, phone overheating and intermittent or nonexistent charging. "This is the area where manufacturers really have the opportunity to delight customers with this convenience, but instead are creating a problem for them," Hanley said.