Jim Ellis group works to help Atlanta beat COVID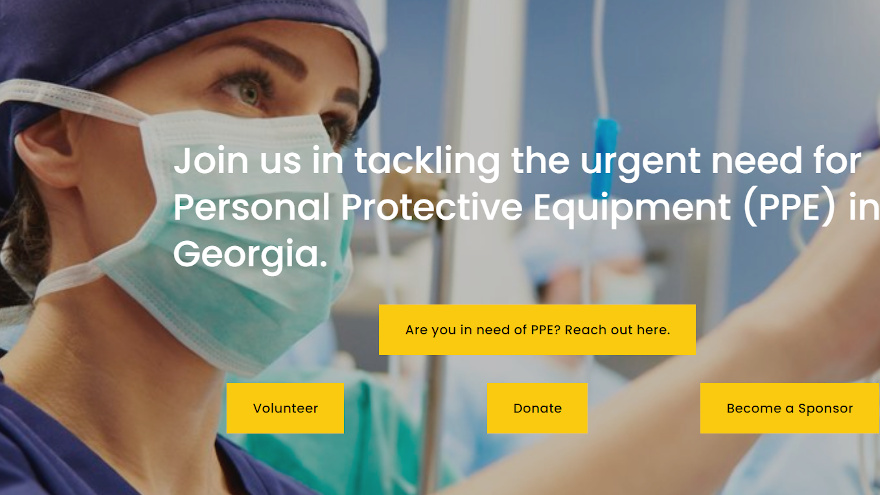 ATLANTA -
Atlanta Beats Covid, or ABC, includes volunteer makers, engineers, fabricators, seamsters, and other "Southeast industry experts."
That group works to provide healthcare providers and other Atlanta community members with the necessary personal protective equipment, or PPE, that they need to stay safe while fighting COVID-19.
From Aug. 31 to Sept. 7, Jim Ellis Automotive Group in Atlanta led a group-wide Labor Day Sales Event event with a portion of the new and pre-owned vehicle sales proceeds going toward ABC.
The event resulted in a collective donation of $35,000 to that organization.
The donation supports ABC's mission of providing PPE to Atlanta community teachers and special needs students.
After the Sept. 9 donation presentation, Jim Ellis says ABC has manufactured and distributed 19,268 PPE items to Centennial High School, River Eves Elementary, Esther Jackson Elementary, Woodstock Elementary, Mountain Road Elementary, Chamblee Middle School, and Teasley Middle School.
That resulted in the following donations: 3,870 face shields, 3,072 bottles of hand sanitizer, 10,634 masks and 1,692 sanitizing wipes.
"We are humbled to make this donation to Atlanta Beats Covid and thank them for their fabulous work on helping those in our community have face shields and face masks that will help keep them safe during this challenging time," Jim Ellis Automotive Group president Jimmy Ellis said in a news release.
Ellis continued, "Our hope with this donation is that together, we can really support Atlanta Beats Covid with their efforts to purchase more materials so they can continue making supplies that our community, particularly our teachers and educators, desperately need."
Jim Ellis Automotive Group said schools or districts do not commonly provide educators or students with face shields, masks and other items "deemed essential for a potentially vulnerable environment."
In addition, the group wrote, because of a nationwide shortage and shipping delays, educators and staff might experience difficulty in obtaining PPE for themselves.
ABC says the Jim Ellis Automotive Group donation will continue helping ABC fulfill the PPE requests from principals and administrators.