KAR honors employees for 'giving back, doing good'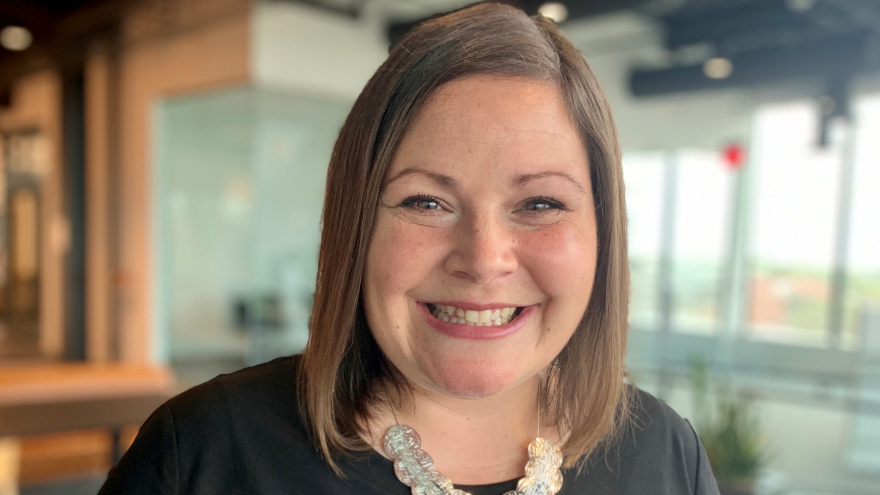 CARMEL, Ind. -
KAR Global employee Jenny White has volunteered as a sponsor and advocate with Compassion International, making five trips to Uganda and "forging and making connections with children that will last a lifetime," according to KAR.
Because of that work, KAR recognized White during the annual Jefferson Awards ceremony, which honors community volunteerism. The awards are a program of nonprofit service organization, Multiplying Good.
KAR executive vice president and chief people officer Lisa Price said KAR is passionate about "giving back and doing good."
"And we celebrate our incredible employees who create positive change in communities across the globe," Price said in a news release. "As a Multiplying Good Champion partner, we're honored to recognize Jenny for her meaningful volunteer work, supporting children worldwide."
This is KAR's second consecutive year as a partner with Multiplying Good via the Champions program. Peers nominated nearly a dozen employee volunteers for the award. A judging panel of members of KAR's management team chose the following Jefferson Awards honorees: Gina Kerr of KAR Global, Randy Murphy of OPENLANE, and Kathy Sabaski of AFC Philadelphia. The panel chose White of KAR Global as the company's finalist.
White works with Compassion International, which serves in 25 countries to release children from spiritual, economic, social and physical poverty.
In addition to her time traveling abroad on mission trips, White also serves as an advocate for the organization, raising awareness and funds.
KAR says it believes in "second chances for cars, people and communities."
At each of KAR's more than 200 operation locations, the company teams up with organizations that rebuild and strengthen society, "supporting programs that lead people toward a better future." Information is available about KAR's community initiatives.
Multiplying Good, a national nonprofit that uses service to others and recognition as tools to "unleash potential, inspire individuals, and transform lives," presented the 2020 ceremony as a one-hour streaming video. The ceremony shared stories from honorees and presented awards in various categories.