KAR licenses privacy & security training program to NAAA-member auctions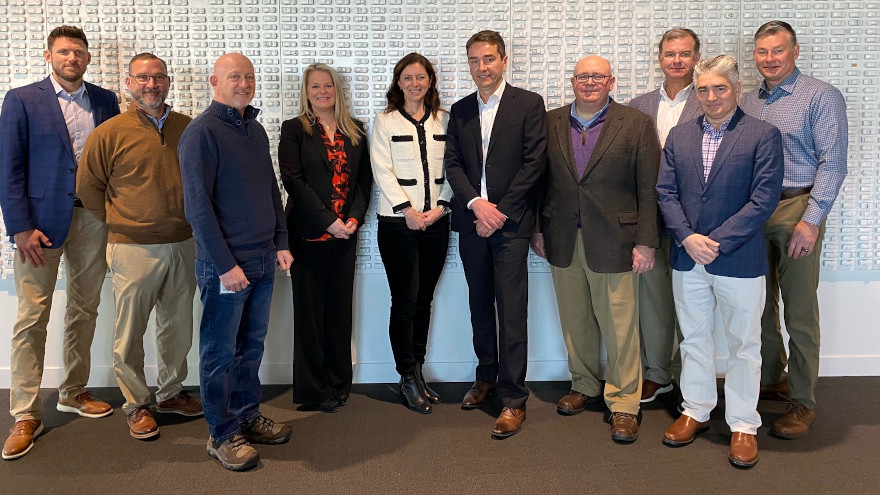 CARY, N.C. -
The National Auto Auction Association and KAR Global said in a joint statement Tuesday that KAR is licensing its "Privacy Pam" privacy and security training program for NAAA-member auctions to use.
KAR uses the training program to help its near-10,000 employees protect the data and information of its customers — which include automakers, dealers, fleets, rental companies and financial institutions — and now NAAA-member auctions will have access to those same courses.
The topics in that training include the differences between "privacy" and "security," personal information that can be found in vehicles, international privacy and more.
The program is updated and augmented to meet the changing dynamics of data privacy, along with changes in security trends and threats.
"As vehicles and our industry continue to evolve digitally, it is more important than ever to give our members the tools they need to keep their auctions — and their customers — safe from security and privacy breaches," NAAA chief executive officer Tricia Heon said in a news release.
"We're excited to offer these trainings to our membership and give them valuable tools that protect their businesses," she said.
NAAA aims to have the Privacy Pam sessions available soon and plans to share additional details on how to access the training.
KAR created the program in 2020 and launched it for employee use last year. It follows KAR's Safe T. Sam training program, which focuses on auction safety. That program was built in 2012 and licensed for NAAA-member auction use in 2015.
"Our industry-leading digital marketplaces are powered by terabytes of data that help drive our customers' success. Privacy Pam is just one of the meaningful investments KAR has made over the past several years to advance our data protection capabilities and safeguard our customers," KAR chief privacy officer Michelle Bray said in a release. "Through working with NAAA to share this training, we are empowering member auctions and our industry as a whole."
Appropriately enough, the news comes during what the National Cybersecurity Alliance has dubbed Data Privacy Week, which began Monday.
This marks the first time that NCA has taken its Data Privacy Day and expaned it to an entire week. The event focuses on how both individuals and businesses can protect data privacy.
"With so much noise surrounding cybersecurity, people and businesses are often left with the dangerous misperception that there is nothing they can do on their own to manage their digital privacy or that it is an 'all-or-nothing proposition,' but the reality is quite different," said Lisa Plaggemier, interim executive director of the National Cybersecurity Alliance, in a seperate news release.
"With just a little bit of clear guidance and tips, individuals and businesses can take back control of their digital lives, identify the most trustworthy partners and strike the perfect balance between privacy and convenience," Plaggemier said. "That's why we have expanded Data Privacy Day into a full week-long initiative so that we can provide a huge slate of content and events that individuals and businesses can tap into so that they can take back control of their digital lives."