KBB assembles 2 lists of best used vehicles for college students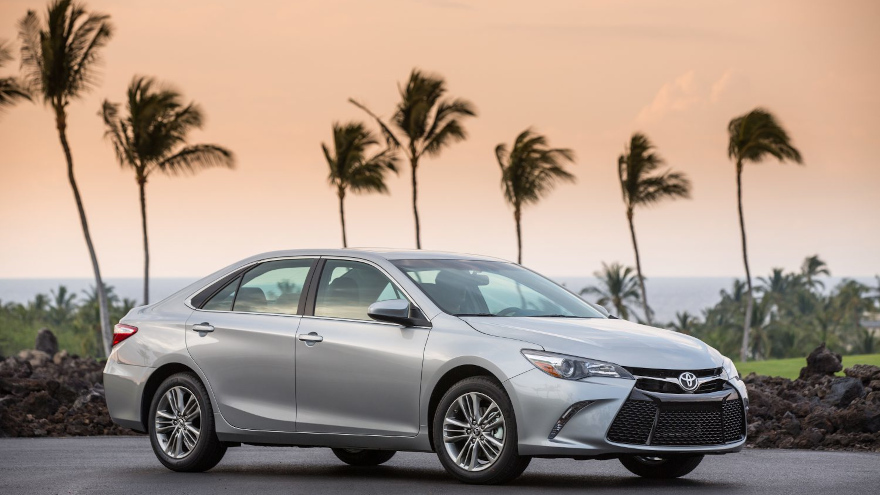 Many colleges and universities started their fall semesters this week. Perhaps those students already had a vehicle. But for the ones who do not, Kelley Blue Book compiled two lists highlighting the best used vehicles for college students.
KBB first built a list of a dozen models that experts said are the best used cars and SUVs that retail for less than $20,000.
Then, KBB assembled another list of six more used models that retail for less than $15,000.
Vehicles on that first list, retailing for less than $20,000, include:
1. 2015-2017 Toyota Camry
2. 2016-2017 Honda Accord
3.  2017-2018 Toyota Corolla
4.  2015-2018 Mazda CX-5
5.  2012-2015 Toyota Prius
6.  2014-2016 Toyota RAV4
7.  2015-2016 Honda CR-V
8.  2016-2018 Subaru Crosstrek
9.  2016-2018 Mazda3
10.  2016-2018 Honda Civic
11.  2017-2019 Kia Soul
12.  2015-2019 Honda Fit
The list of top used models for college students that KBB said are retailing for less than $15,000 includes:
1. 2012-2014 Toyota Camry
2. 2007-2014 Honda CR-V
3.  2011-2015 Honda Accord
4.  2011-2014 Toyota Corolla
5.  2013-2015 Honda Civic
6.  2009-2012 Toyota RAV4
And if college students or their parents are adamant about purchasing a new model, KBB compiled yet another rundown of what experts see as the best options retailing for less than $25,000. That group includes:
1. 2023 Toyota Corolla
2. 2023 Honda Civic
3.  2023 Hyundai Elantra
4.  2023 Honda HR-V
5.  2023 Mazda3
6.  2023 Subaru Crosstrek
7.  2023 Kia Seltos
8.  2023 Hyundai Kona
9.  2023 Nissan Sentra
10.  2023 Kia Soul
"There are so many variables to weigh in picking any car — let alone one for a college student — and sometimes the process can be truly overwhelming," Kelley Blue Book executive editor Brian Moody said in a news release. "Usually purchase price is top-of-mind, so we started with a price ceiling of $25,000 for the new cars on this list, and then chose several used models at various price points for more budget-oriented shoppers.
"Other important factors to weigh include cost of ownership, safety, technology and practicality," Moody continued. "While reduced inventories of new and used cars have presented challenges, including stubbornly high prices and limited choices for some brands, we are seeing downward movement on the average prices for new cars, so there is hope.
"We recommend shoppers stay flexible, understanding they may need to make a few compromises on car color and content to secure the type of car they want."