Kerrigan: Dealership buy/sell at record pace despite rising interest rates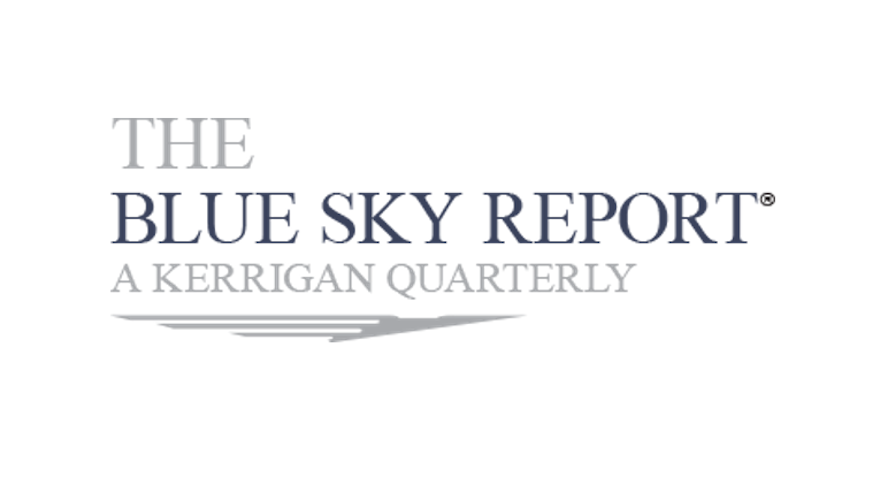 The auto dealership buy/sell market continues to gain momentum toward a record-breaking year, according to the latest data from Kerrigan Advisors.
Kerrigan's Blue Sky Report for mid-year 2023 showed 211 transactions representing 357 franchises were completed in the first half of the year. That's up 26% from 2022, a faster pace than the typical full-year results from before the COVID-19 pandemic.
In the 12 months leading up to the report, there were a record 418 transactions, 9% more than the full-year record, set in 2021.
"This rate of activity in the first half of the year is evidence that the consolidation of auto retail continues unfazed by rising interest rates and economic headwinds," Kerrigan Advisors founder and managing director Erin Kerrigan said. "More sellers are considering going to market and are requesting valuations to lock in today's historically high blue sky."
Kerrigan Advisors' first annual OEM survey, released in August, found auto retail's strength comes in part from improved inventory efficiency and higher earnings. More than 60% of executives surveyed said they expect 30-60 day inventory turn rates to continue as a new normal, as opposed to previous norms of 60-90 days or more.
The survey also found 90% of OEM executives do not expect the industry to return to pre-COVID gross profit margins on new vehicles.
According to the Blue Sky Report, while dealership earnings were down about 20% from the 2022 peak, they were still three times higher than the pre-pandemic period. U.S. public dealer groups' net income has risen 9.5% over the past three quarters, thanks to a 74% increase in profit margins since 2019 and a 33% increase in dealership count.
All that helps explain why dealership values have soared despite the Federal Reserve raising interest rates 10 times since March 2022. In that same span, publicly owned dealer groups' blue sky multiples have increased 20%.
"Rising interest rates usually have a direct negative impact on equity values, including franchise blue sky," Kerrigan Advisors managing director Ryan Kerrigan. "We think the valuation aberration experienced today is due is the unexpected strength of the industry's financial performance, especially auto retail's higher profit margins. This shows the strength and resilience of the dealership business model."
Highlights from the report include:
—The average dealership group with three dealerships is worth an estimated $39 million in blue sky, double the pre-pandemic level.
—Buyers are thinking big – 69 multi-dealership transactions were completed in the first half of 2023, accounting for 33% of the buy/sell market.
—Domestic brand franchises represented 58% of the buy/sell market was, up 19% from the full year of 2022.
—Through the first half of 2023, public dealer groups' new vehicle gross profit margins are 149% higher than pre-COVID.
—Ford has the highest buy/sell market share at 14.8%, largely due to dealers' concerns over the OEM's rollout of electric vehicles and potential resulting changes to the business model.
—92% of the franchises sold in the first half of 2023 went to private buyers, who are leading industry consolidation. Public dealer groups acquired the other 8%.
—Public dealer groups' estimated blended average blue sky multiple has increased 59% in the past four quarters, to 4.6x.
—Since the pandemic, average dealership payroll per employee has risen 46%, contributing to challenges in buy/sells as buyers balance their acquisition's proforma and employee retention post-transaction.
Click here for a preview of the report.