Kerrigan Index drops to lowest reading in 8 years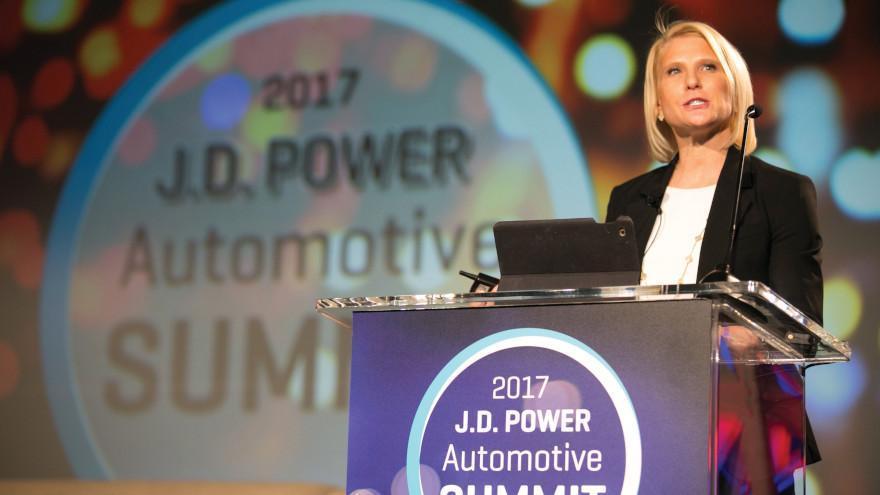 IRVINE, Calif. -
While remaining upbeat about the industry's long-term prospects, Kerrigan Advisors acknowledged the ongoing tailspin experienced by franchised dealerships when the firm released its latest Kerrigan Index, which is comprised of the seven publicly-traded auto retailers.
Through Tuesday, the Kerrigan Index generated a devastating 37.7% decline for the month, more than triple that experienced by the S&P 500. Year-to-date, the firm said the Kerrigan Index is down 42.6%, and the index is currently 47.9% below its 52-week high, which was achieved in mid-December, just three months ago.
The Kerrigan Index is now trading at levels not seen since 2012, according to a news release the firm distributed on Wednesday.
"After an incredible year in 2019, it has been a roller coaster since news of COVID-19's spread started to consume the industry," said Erin Kerrigan, founder and managing director of Kerrigan Advisors. "We had a strong start to 2020 but, not surprisingly, March has been a very challenging month for auto retailers.
"Our firm expects the buy/sell market to slow dramatically in the second quarter of 2020," Kerrigan said. "Having said that, we believe private dealership values will not decline to the same degree we're seeing public company values plummet."
A special edition of The Kerrigan Index released on March 23 highlighted that auto retail is primarily a private industry with the publics owning just 6% of dealerships. As such, while the publics' valuations provide insight into valuation trends, they do not usually determine the market value of a private dealership.
The firm's Blue Sky Report also noted that the publics represented only 5% of the buy/sell market in 2019.
"Car dealers have proven time and time again their ability to survive, even in the worst of times," Erin Kerrigan said. "We expect they will do so again, once this pandemic is under control. Those who are considering a sale will wait until the industry returns to a more normal state and the buy/sell market reactivates, likely in the second half of the year. In the meantime, we focus on health and hope for calm."
The firm also noted its latest Kerrigan Index showed that while COVID-19 will undoubtedly force some distressed dealership sales, those sales are not considered benchmarks for industry valuations, as most dealers today have strong balance sheets and can patiently wait for the right time to go to market.
According to Kerrigan Advisors' 2019 Blue Sky Report, after a slow start in the first half of the year, the 2019 auto dealership buy/sell market had the most active second half on record leading to 233 completed transactions for the full year — the second highest number since 2014, and the sixth consecutive year of over 200 transactions.
The firm explained this activity was fueled by a high level of multi-dealership transactions and an increase in average dealership earnings and blue sky values.
"We are profoundly aware of dealer anxiety in the current crisis, but auto retail will bounce back much faster than many other sectors of retail. We just need to wade through this crisis, get to the other side, and then start rebuilding. Experienced dealers know the playbook," said Ryan Kerrigan, managing director of Kerrigan Advisors.
"The business model is resilient because of its diversification with fixed operations and used vehicle revenue often sustaining losses in new vehicle sales," Ryan Kerrigan continued. "It is for this reason that buyer demand has recently been so high for dealerships. We anticipate demand will bounce back as we come out of this crisis."
More details from latest Kerrigan Index
The firm explained the mid-March Kerrigan Index vividly details the altered state of the automotive retail industry as it grapples with state-wide lockdowns, uncertainty about the crisis and the continuing economic freefall — albeit with optimism for the future.
The special edition also examined the balance sheet strength of the seven public auto retailers, including CarMax, AutoNation, Penske Automotive Group, Lithia Motors, Group 1 Automotive, Asbury Automotive Group and Sonic Automotive, in light of the global COVID-19 pandemic and its economic aftermath that has rattled investors and sent stock prices plummeting.
After dissecting the data, among the notable points Kerrigan Advisors found:
— Major banks now predict a global recession (defined as two quarters of negative growth).
— Goldman Sachs expects U.S. GDP to decline by 24% in the second quarter of 2020 and 3.8% for the full year.
— RBC Capital Markets now predict U.S. auto sales will fall to 13.5 million vehicles, 20% below last year's sales.
— The uy/sell market is likely to be impacted through Q2 2020; expect a resurgence in the second half of 2020, with optimistic trends playing into 2021.
As a group, the firm computed Kerrigan Index component companies have a combined total debt (including floorplan)-to-equity ratio of 2.7 times, and long-term debt-to-equity ratio of 0.7 times. Historically, the firm acknowledged floor plan debt has not proven to be risky as long as operators stay "in trust;" as such, overall debt levels are reasonable and should provide ample resources to work through the financial challenges of the coming months.
Excluding CarMax's $8.8 billion market capitalization, the firm determined new-vehicle retailers composing the Kerrigan Index as of March 31 are now collectively valued at just over $9.3 billion. This compares to their collective value of $17 billion at the end of 2019.
For the month of March, the firm discovered Sonic Automotive posted the largest loss of 51.7%, followed by Group 1 Automotive (down 48.1%), Penske Automotive Group (down 39.2%), CarMax (down 38.4%), Asbury Automotive Group (down 37.8%), Lithia Motors (down 31.3%) and AutoNation (down 29.7%).
Kerrigan Advisors' long view
In its latest update, the firm also focused on its long-term performance, highlighting some upbeat projections in comparison to the sour data coming to light during the past month.
Kerrigan Advisors expects strength and stability in the buy/sell market, as evidenced by outside capital's growing interest in auto retail.
"We continue to speak with investors who are seeking investments in auto dealerships," Erin Kerrigan said. "These investors are keenly aware of how well auto retail performed coming out of the Great Recession and believe now is the time to invest as the industry consolidates and capitalizes on efficiencies from digital retailing."
The 2019 Blue Sky Report mentioned that an increasing number of experienced operators are linking up with private equity sources to grow their dealership groups. The number of dealerships owned by Top 100 Dealership Groups backed by private equity capital has increased 123% since 2014, according to the report
This year, Kerrigan Advisors said this trend will continue as investors seek to buy on a downturn, knowing strong growth prospects are ahead.
"Now that we are in a more challenging time, we are hearing from more family offices, high net worth individuals and private equity firms," Ryan Kerrigan said. "They believe valuations will be more attractive and, as a result, they will be more interested in buying dealerships; plus, they see a long runway of acquisitions ahead as the industry continues to consolidate and digitize"
The Blue Sky Report by Kerrigan Advisors covers dealership M&A activity as well as franchise values, including analysis of all transaction activity and lays out the high, average and low blue sky multiples for each franchise in the luxury and non-luxury segments. The 2019 annual report also includes Kerrigan Advisors' annual review of each franchise, discussing buyer demand, franchise profitability, product pipeline and sales expectations for 2020.
For the fourth quarter of 2019, the firm indicated the following adjustments were made to Kerrigan Advisors' Blue Sky Multiples:
— Increased Chrysler Dodge Jeep Ram (CDJR) blue sky multiple to 3.5 – 4.5
— Lowered Buick, GMC's blue sky multiple to 2.75 – 3.75
— Lowered Infiniti's blue sky multiple to 2.5 – 3.5
— Initiated Lincoln's blue sky multiple at 2.5 – 3.5
For more details about the firm's reports and industry analysis, go to www.kerriganadvisors.com.