Key insights into EV markets, buyers and sellers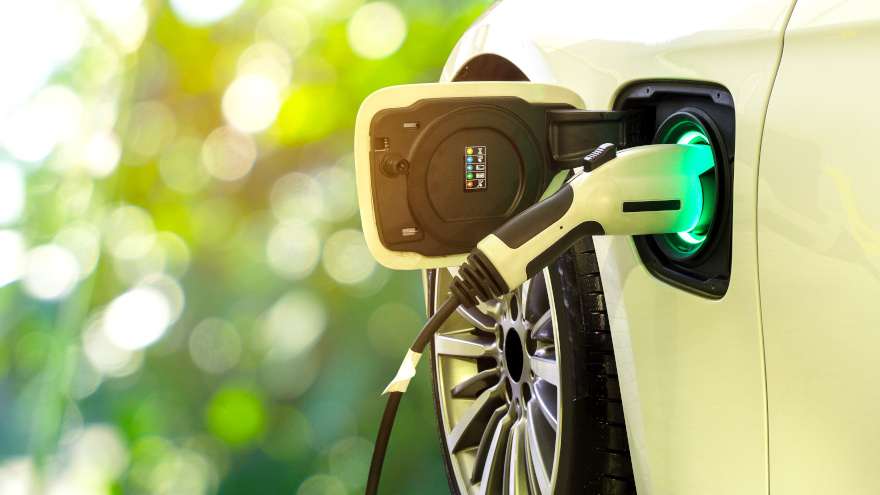 Electric vehicles. Yes, the market is growing. And the overall EV market bears considering. But what does the used-vehicle market EV look like? What does the data show? What is changing, and is it expanding?
That's what Auto Remarketing considers here as we preview an upcoming session at the NADA Show 2023 in Dallas, from Kirsten Von Busch, director of product marketing at Experian.
Her session at NADA aims to cover key insights into EV markets and buyers. Von Busch shares that the EV market continues to soar as new models are being introduced into the market, and sales volumes are increasing as "consumer demand is surging."
She will cover in her session critical insights on how to successfully market to EV consumers — new and used.
She asks these questions:
Do you know which EVs are selling and to whom?
How do consumer profiles differ amongst luxury versus non-luxury vehicles and various makes and models?
She will cover these topics in an effort to help attendees understand the current and future EV landscape — and how buyer profiles are shifting.
Von Busch spoke with Auto Remarketing to explore how these data points, strategies and answers apply to the new and used EV market.
According to Von Busch, the upcoming workshop will primarily take a look at new retail registrations for electric vehicles, specifically, as well as pre-owned data that may be key for dealers looking to explore financing data for used EVs.
Von Busch explained that what this workshop will be covering is specifically for electric vehicles … not hybrids, but only "plug-it-in and drive" options for car purchasers.
"So, we are seeing that market really just continue to expand in growth really from a volume perspective, by tracking the number of new-retail registrations; by looking at the growth from a perspective where those vehicles are registered," Von Busch said.
Experian is seeing an increase in activity for these buyer profiles. She said that a lot of it can be attributed to early adopters and an increase in technology, but also the market is going to see organic growth, because of all the new EV models entering the market.
As far as the pre-owned market, Von Busch said that Experian does have data pertaining to the used market. In this area, Experian will likely focus on the used EV perspective in terms of financing trends.
In terms of pre-owned EV sales trends, the volume is just not there yet, in comparison to the new market.
But Experian is looking at sales prices, loan-to-value changes, monthly payments, and loan performance for the EV pre-owned market.
"There's a frame of reference. There were 60,000 pre-owned electric vehicles financed in 2021. So of course, we don't have the full numbers yet for 2022 … but as of late this spring and early this summer, we were tracking at 42,000 for this year-to-date," Von Busch said. "So, we're looking at it, but there's just not a huge volume."
Von Busch said the workshop will explore financing trends for electric vehicles, both for new vehicles as well as pre-owned, as well as how they compare to ICE (internal combustion engine) vehicles.
The workshop will also cover how dealers can market to these new EV consumers. And it comes down to data.
"EVs for new, for pre-owned, they (dealers) need to follow the data, and they need to look at the data analysis of who is buying those vehicles and how are those buyers shifting and changing," Von Busch said.
Experian uses the term, "data-driven decisioning", and this particularly holds true for electric vehicles.
"There was a kind of primary electric vehicle purchaser … more of like that Tesla purchaser," Von Busch said. "Tesla has had the lion's share for the last several years, and they still do. But their market share has declined a little bit, but their volumes are still increasing because the whole market is getting bigger."
As the volumes in EV consumers increase, so do the nuances for these buyers. It's not just about the "normal" EV buyers in the past, either those big on technology or big on energy conservation. The buyer pool is growing.
In the workshop, Experian leaders will look at this lifestyle EV lifestyle segmentation, will go through a couple of examples, and give tips for dealers as they are marketing to these buyers, as well as the models consumers are gravitating towards.
"What would be some good channels and some good recommendations for how they could reach them?" asked Von Busch.
So, how do EV buyers differ from luxury buyers? Often, they seem like one and the same, due to new EV vehicle price points, like Tesla vehicles and more.
Audience members to the workshop will be privy to the following: "Looking at electric vehicles as a whole and then slicing and dicing the information by segment, by vehicle type, by make, by model, by luxury versus non luxury vehicle," said Von Busch.
Another thing Experian looked at specifically is the generational footprint.
"We also looked at household income, not just for all EVs but segmenting it for luxury electric vehicles by segment and non-luxury electric vehicles, as well," Von Busch said.
The market is moving past that initial early adopter phase (50 years age and up), and there's also a lot of additional models available — and there will be even more available in the future. And so now, there's a whole different segmentation of EV buyers to market for dealers.
In terms of how the EV market is changing, Von Busch noted it's going to be "really exciting" to watch for the next few years.
"I like the data. I like the information but looking at how that applies to real life in real time is so interesting, '' Von Busch said. "And we have this unique set of circumstances right now with new-model (EV) entrance, volumes increasing and some economic factors as well that are going to really continue to have electric vehicles in the forefront.
"It's going to be a hot topic for the next few years."
From a dealer perspective, there may still be some hesitancy sometimes around EVs. But Von Busch said that it's exciting because some dealers are embracing EV, and it may be an opportunity for them to redefine themselves.