Lane watch: All eyes on intensifying UAW strike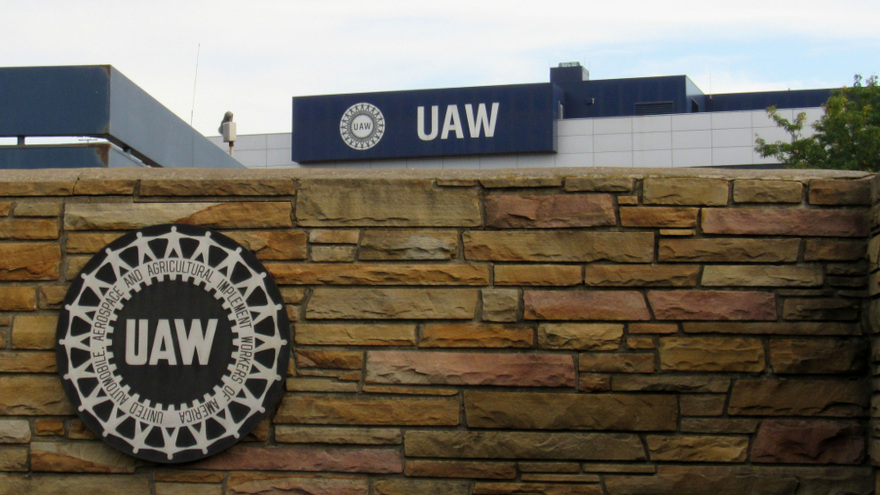 The UAW strike appears to be intensifying, so dealers are taking steps to shore up their used-vehicle inventories.
Black Book watched the estimated average weekly sales rate increase to 51% during the week that closed on Rosh Hashanah, with wholesale values still declining by 0.73%.
Even with workers not assembling new vehicles for General Motors, Ford and Stellantis at certain plants with expectations for more facilities to idle, Black Book pointed out in its newest installment of Market Insights that values still tumbled far more last week than what analysts typically saw during this calendar segment back in the pre-pandemic times of 2017-2019.
During those weeks in those years, Black Book watched values soften by just 0.17% on average.
"Overall market declines continued to exceed traditional seasonality last week, but auction activity at the end of the week increased as the UAW began their strike," Black Book said in its report. "The impact of the strike on the used-car market will depend on the duration.
"In 2019, the last time there was a UAW strike, it was short in duration and the market already had a surplus of new inventory, so there was little to no impact on used values," analysts continued. "However, this time around, the supply levels were just getting back to a 'normal' level after the pandemic, so an extended strike could push used prices up in the short term."
Looking closer at vehicle segments, Black Book indicated overall car values decreased 0.59% on a volume-weighted basis last week. A week earlier, cars depreciated by 0.89%.
As has been a trend for some time, prices for newer cars didn't decline as much as older ones. Black Book said prices for cars 0- to 2-years old dipped by 0.31%, while prices for 8- to 16-year-old cars declined 0.67%.
Nonetheless, prices in all nine of the car segments decreased last week, according to Black Book tracking, with full-size cars leading the way with a drop of 0.99%.
Analysts pointed out values for full-size cars have decreased on average of 1.24% per week over the past six weeks.
After three consecutive weeks of increases, Black Book noticed prices for premium sporty cars reversed and ticking down by 0.29%.
And with fuel prices on the rise, analysts spotted a "dramatic slowing in depreciation last week" by compact cars, which declined by just 0.50%. During the previous six week, prices for compact cars tumbled by at least 1%, with half of those weeks those vehicles sustained a price plummet of more than 2%
Similarly, prices for sub-compact cars dropped only 0.39% after six weeks of "large" declines, according to Black Book.
In the truck space, Black Book's volume-weighted data showed an overall truck segment value decrease of 0.79%.
While still more than cars, prices for newer trucks didn't decrease as much as older ones.
Black Book watched values for trucks ages 0 to 2 years decline by 0.53% last week, while prices for 8- to 16-year-old models decreased by 0.84%.
Analysts said prices in all 13 truck segments declined last week, with the subcompact luxury crossover segment pacing the charts by dropping 1.26%. The segment now has endured seven consecutive weeks of declines exceeding 1%.
Also of note, Black Book mentioned depreciation for full-size trucks accelerated last week, as values for those units dropped by 1.20%.
"In recent weeks, truck incentives have increased," Black Book said. "But with the strike now officially underway, this is likely not a new trend for this segment."
Be it the gravel lot independent dealership to the manufacturers' CEOs, the entire automotive industry seems to have at least one eye on the labor clash.
"Striking is only at only three assembly plants currently, but this could increase at any time," Black Book said. "There was a lot of talk on Friday at the auctions on how the strike will impact wholesale prices. We didn't see a lot of movement in values on Friday, but that was only day one of the strike, it may be a different story in coming weeks. One thing we did notice is that the overall auction conversion rates increased again.
"As always, we have our team of analysts focused on keeping their eyes on the market, watching for developing trends and gathering insights," Black Book went on to say.