Lane watch: Buyers & sellers waiting to see what's next as prices keep falling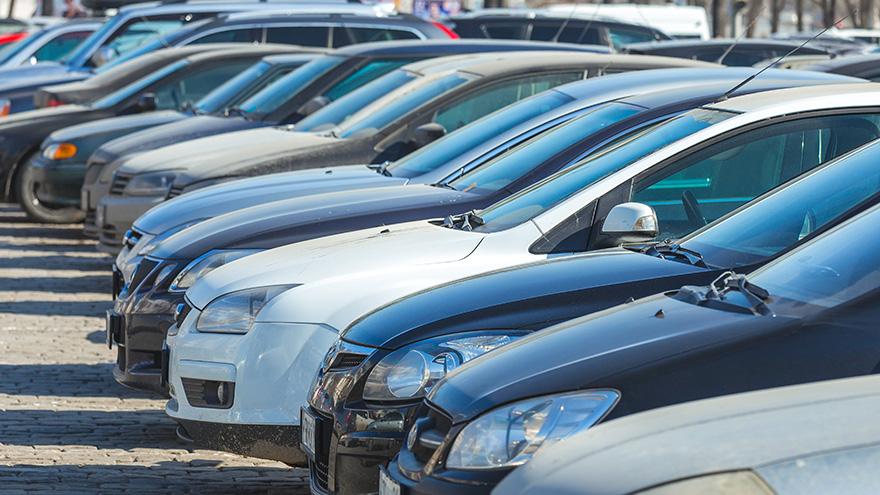 Broadcasters of sporting events during an exciting portion of the contest sometimes will exclaim a phrase like, "Let's see what happens next!"
Well, Black Book experts are sort of doing the same thing as they're watching the wholesale market, which generated another record weekly price decline.
Black Book reported wholesale values dropped another 1.52% during the week that closed on Saturday. That third straight week of record decreases arrived as analysts said the estimated average weekly sales rate declined to 49%.
"With the large declines in the market, we are now seeing buyers being more hesitant to pay any extra money for inventory. Buyers and sellers are both in a 'wait and see what happen next' mode," Black Book said in its newest installment of Market Insights, released Tuesday.
"On another hand," the report said, "we have yet to see any meaningful decrease in used retail listed prices."
On a volume-weighted basis, Black Book indicated overall car segment values decreased 1.73%, surpassing the most for a single week in its database. That previous market happened at the start of the pandemic when analysts watched car values drop 1.40%.
Values for older cars decreased even more, as Black Book reported prices for 8- to 16-year-old models declined 1.90%. Even values for units less than 2 years old dropped 1.20%
Analysts said seven of the nine car segments had value decreases of more than 1%.
In fact, three segments dropped more than 2%, Black Book said, including compact cars (2.51%), midsize cars (2.16%) and full-size cars (2.15%).
Analysts said prices for compact cars have now sunk by at least 2% per week for the past three weeks.
"Premium sporty and prestige luxury car segments continue to experience typical seasonal depreciation," Black Book said in the report.
In the truck department, Black Book reported its volume-weighted data showed a 1.43% decrease in overall truck values. The depreciation registered a week earlier came in at 1.49%.
Prices for older trucks actually dipped a little bit less than newer models. Black Book pegged the value drop for 8- to 16-year-old units at 1.10%, while the price decline for 0- to 2-year-old trucks was 1.20%
Analysts determined 11 of the 13 truck segments sustained value declines of more than 1%, but only minivans dropped more than 2% last week. Prices for those people movers softened by 2.15%.
"Despite being a large decline, this is still less than some of the declines last year and at the onset of the pandemic that were as large as 2.50%," Black Book said.
Also of note, analysts mentioned small pickups depreciated by 0.74% last week, while prices for larger full-size pickup dropped 1.34%.
Like a grand slam tying a baseball game or an interception changing the momentum of a football game, what will the wholesale market do next?
"As always, the Black Book team of analysts will keep their eyes on the market, watching for developing trends and insights," the company said.