Lane watch: Looming UAW strike already influencing auction action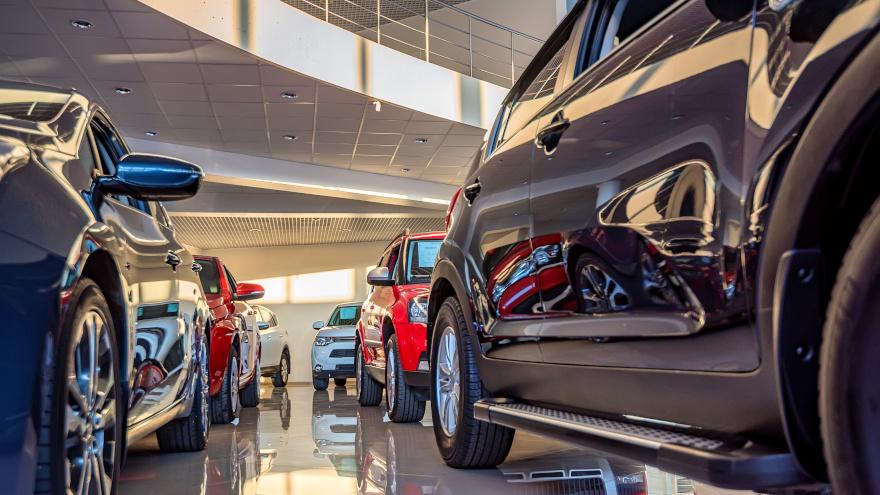 Last week, ADESA chief economist Tom Kontos discussed what might happen to the used-car market if a strike involving manufacturing plant workers who build new vehicles for the Big 3 OEMs happens next month.
On Tuesday, Black Book noticed wholesale price implications already are starting to surface.
For the first time this month, analysts said wholesale prices didn't drop by more than 1% in a single week. Black Book pegged last week's drop at 0.86%, as the estimated average weekly sales rate declined to 48%.
Earlier in August, Black Book spotted weekly price drops of 1.52%, 1.45% and 1.10%.
"Wholesale declines continued last week, but the rate of decline did show some signs of slowing down with the overall rate depreciation coming back under 1% for the first time this month," Black Book said in the newest installment of Market Insights released on Tuesday.
"Some dealers are starting to plan for the potential of a UAW strike and that is pushing them to the lanes to ensure they have inventory 'just in case,'" analysts continued in the report.
Looking closer at cars, Black Book reported car prices softened by 0.83% on a volume-weighted basis last week. That's less than half of the previous week's wholesale price decline, which was 1.73%.
Analysts spotted a wide disparity in the price movements of older cars versus newer models. Black Book indicated values for cars 8 to 16 years old decreased by 1.49%, while prices for models 2 years old and newer ticked down by just 0.37%.
Another car-price anomaly involved premium sporty cars, which generated a 0.46% increase last week.
"The size of the segment is small and last week's performance was heavily influenced by strength of the Chevrolet Corvette," Black Book said.
Analysts determined depreciation for compact cars slowed a bit last week after declining by more than 2% each week for the past three. Black Book pegged the decline for compact cars at 1.37%.
Pacing the value drop among cars in Black Book's latest rundown was sub-compact cars, which dropped 2.10%. Analysts said prices sub-compact car now have declined on average of 1.59% per week during the past four weeks.
While not quite the week-to-week wholesale depreciation slowdown registered among cars, Black Book said its volume-weighted data showed overall truck segment prices decreased by 0.87%. A week earlier, wholesale truck values dropped by 1.43%.
A bit more consistency appeared in the truck department based on age. Analysts indicated values for 0- to 2-year-old models declined 0.73% last week, while prices for 8 to 16-year-old unis decreased by 0.95%.
Black Book pointed out values for all 13 truck segments declined last week, with five of the segments dropping by more than 1%.
Pacing the movements were full-size crossover/SUVs, which watched their values drop by 1.49%. The segment has averaged a weekly decline of 1.50% during the past four weeks, according to Black Book.
"Full-size pickups had a couple of weeks of large declines, primarily driven by drops in the 1500 series trucks, but the rate of decline slowed last week to 0.57%," analysts said.
Black Book added that compact and full-size vans continue to have the lowest depreciation, declining 0.39% and 0.46%, respectively, last week.
With the end of August and Labor Day weekend straight ahead, Black Book tried to gauge what might be in store for the entire car business.
"For four weeks in a row now, the market has shown heavy declines in both the car and truck segments. But last week, declines started showing signs of slowing down," analysts said. "With increases in no-sales seen last week, buyers are showing signs of being more cautious about the uncertainty of the wholesale market.
"Other factors contributing to the heavy declines include high fuel prices and interest rates continuing to rise," analysts continued. "Now, with a looming UAW strike coming soon, which could potentially reverse this downward trend, no one seems to know what to expect next with this coming week's results.
"That's why here at Black Book, we have our team of analysts focused on keeping their eyes on the market, watching for developing trends and insights," they went on to say.