Lane watch: Prices keep falling even as dealer talk of automaker plant strike intensifies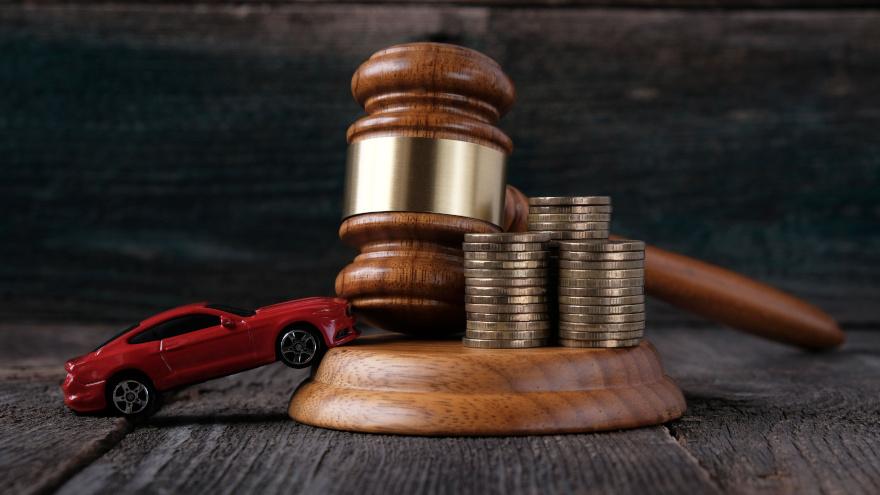 Dealers evidently didn't rest much during the last unofficial weekend of summer since Black Book noticed the estimated average weekly sales rate at auction increased to 49%.
Despite more vehicles heading for haulers and store lots, Black Book reported that wholesale prices declined another 1.40% during the week that closed on the Saturday of Labor Day weekend.
"The market continues to depreciate at an accelerated rate, despite increased auction activity last week. Dealers continue to speculate on the potential UAW strike that could cost the industry billions and increase demand for used vehicles," Black Book analysts said in their newest installment of Market Insights released on Tuesday.
Looking first at cars, Black Book determined that overall car prices declined 1.44% last week on a volume-weighted basis, marking a notable move from the 0.83% decrease registered during the previous week.
Older cars dropped in value at an even more pronounced rate, as Black Book noticed 8- to 16-year-old models declined by 1.57%. Prices for cars that were 2 years old and newer softened by 0.94% last week, according to Black Book tracking.
Analysts said values for eight of the nine car segments decreased last week, with seven of them tumbling by more than 1%.
The car value anomaly continued to be the premium sporty car segment, which generated a price of increase of 0.70%. That rise came on the heels of the prior week's increase of 0.46%.
"The increases continue to be driven by the strength of the prior generation Chevrolet Corvette by collectors," Black Book said in the report.
Analysts indicated values for midsize cars dropped the most last week, sliding by 2.10%.
Black Book added that compact cars continue to generate above-normal depreciation, dropping another 1.29% last week.
"But the rate of depreciation is slowing from the highs that exceeded 2% the first three weeks of August," analysts said.
Turning next to trucks, Black Book's volume-weighted data revealed a notable overall price decline among the truck segments last week, too. Analysts pegged the decrease at 1.38%, much more than the previous week's drop of 0.87%.
And whether the unit in the truck segment was 0 to 2 years old or 8 to 16 years old, the value drop was at or exceeded 1%, with units in the newer bucket softening 1.00% and units in the older category declining 1.26%.
Also consistent in the truck department were prices in all 13 segments declining last week and each one dropping by more than 1%.
Leading the way was the full-size luxury crossover/SUV segment, which decreased by 1.99%. Black Book said that decrease set a record as the largest single week decline for the segment.
Other notable downward prices movements analysts spotted included small pickups (down 1.85%) and full-size vans (down 1.39%). In fact, the price decrease for those vans was just shy of the record drop 1.45% Black Book recorded in December 2019.
Now with fall straight ahead, Black Book offered a few more observations.
"Dealers went into the lanes last week with the potential UAW strike on their minds, leading them to make a few purchases in preparation for the likely stop of new production," analysts said. "Between the speculation of a potential strike and various recent natural disasters around the country, it is surprising that the market is taking such a large downturn.
"However, industry conversations are viewing this as prices working toward 'normalization' and not due to the 'sky's falling,'" Black Book continued.
"That's why here at Black Book, we have our team of analysts focused on keeping their eyes on the market, watching for developing trends and insights," Black Book went on to say.