Lane watch: Wholesale market enters 'state of correction'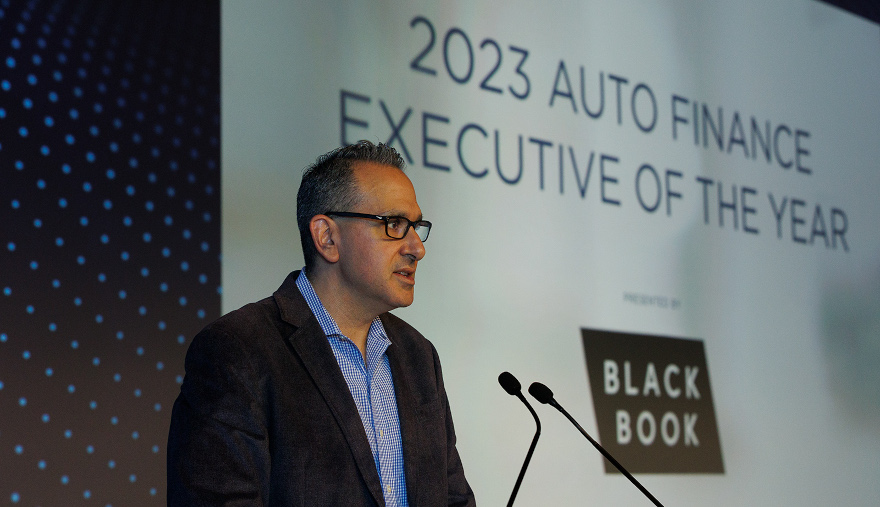 While many industry leaders were in Scottsdale, Ariz., last week for the discussions and festivities associated with Used Car Week, consignors and dealers mingling through digital and physical auctions found themselves in a "state of correction," according to Black Book.
Black Book made that assertion after watching overall wholesale values tumble 1.55% and the estimated average weekly sales rate jump to 55%.
"With the strike now fully in our rearview mirror, the market is in a state of correction, particularly in the truck and SUV segments, where declines for full-size vans and full-size trucks, are reporting record level, single week depreciation," Black Book said in its newest installment of Market Insights released on Tuesday.
"In general, though, a majority of the segments reported declines exceeding 1% and some even exceeding 2% and 3%," analysts continued.
Looking closer at cars, Black Book noticed weekly depreciation nearly doubled. On a volume-weighted basis, overall car values dropped 1.13% last week after decreasing 0.57% a week earlier.
The car price drop was consistent no matter the age of the unit. Black Book said prices for 0- to 2-year-old cars declined 0.96%, while values for 8- to 16-year-old cars decreased 0.93%.
Black Book indicated values in all nine car segments decreased last week, with five of those segments reporting declines greater than 1%.
Leading the way were full-size cars, which dropped by 1.82%. In October, analysts computed prices for those specific cars dipped on average of just 0.41% per week.
Black Book added that subcompact cars continue to sustain notable depreciation with the segment declining another 1.51% last week.
In the truck world, analysts determined overall values on a volume-weighted basis slid 1.73% last week, topping the prior week decrease of 1.12%.
Older trucks took a bit of price beating last week. Black Book said values for 8- to 16-year-old units plummeted by 2.23% on average.
Newer trucks fared a little better, but prices for 0- to 2-year-old models still declined by 1.34% on average, according to Black Book tracking.
As analysts referenced, Black Book said all values for all 13 truck segments declined last week. Analysts noted 11 of the 13 segments posted value declines of greater than 1% and four exceeded 2%.
Consignors and dealers trying to unload vans on the wholesale market last week faced some rough price conditions. Black Book said values for compact vans dropped 2.24%, and prices for full-size vans declined a "massive" 3.64%.
Analysts added full-size pickups also sustained a large value decline last week, sliding 2.79%. Black Book mentioned the activity generated "the largest single week decline on record for the segment with Ford F-150 and Ram 1500 reporting the largest drops."
With Used Car Week in the books and Thanksgiving quickly approaching, what's yet to come in the wholesale market this month and beyond?
"Sellers are now lowering their floors in anticipation of prices falling even more," Black Book said. "All indicators suggest that we are in store for more declining prices in the coming weeks.
"As always, we have our team of analysts focused on keeping their eyes on the market, watching for developing trends and gathering insights," Black Book went on to say.