Lane watch: Wholesale prices & vehicle conditions continue to soften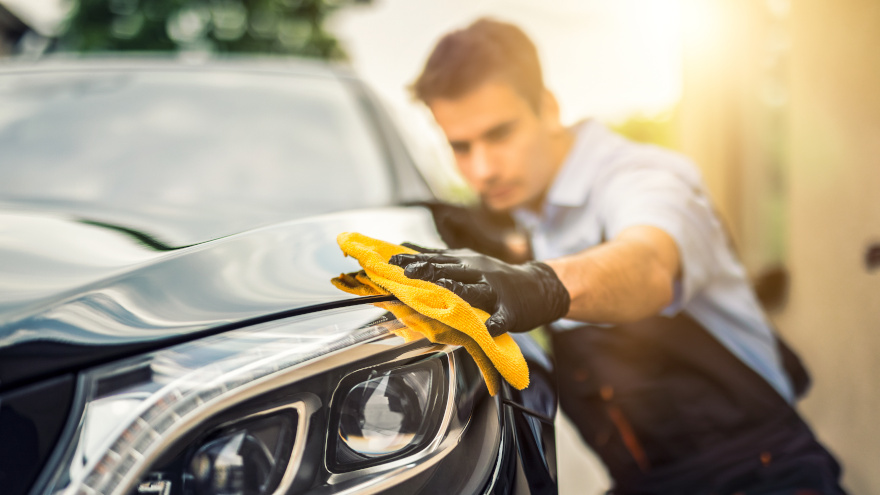 Perhaps dealers aren't paying as much for a vehicle at auction, but they might be spending a bit more in reconditioning to get that unit to stand tall on their retail lot.
That's two of the observations from Black Book's team, which reported that wholesale values dropped another 0.53% last week even while the estimated average weekly sales rate ticked up to 48%.
"The market continues to decline, and despite the overall drop last week being less than the week prior, the level of weekly declines continues to exceed what is typical for this time of year based on pre-pandemic trends," analysts said in the newest installment of Market Insights distributed on Tuesday.
"Many auctions across the country last week saw increases in conversion rates and the number of units offered for sale. However, the condition of units is a challenge for buyers with low CRs and high mileage," Black Book continued in the report.
On a volume-weighted basis, Black Book overall car prices decreased 0.59%. But value declines at either end of the age spectrum landed below that overall reading. Black Book pegged the drop for cars ages 0 to 2 years old at 0.46%, while the downward move by cars ages 8 to 16 years old came in at 0.56%.
Analysts said values for all nine car segments decreased last week, with prices for compact cars (down 0.94%) and full-size cars (down 0.90%) leading the way.
Turns out depreciation for each of those segments accelerated compared to the previous week when compact car prices dropped 0.77% and full-size vehicle values decreased 0.86%.
One other note from the car department, Black Book mentioned depreciation slowed in the luxury segments. For example, prices for prestige luxury cars dropped 0.40% last week compared to a drop of 0.71% a week earlier.
Moving on to trucks, Black Book found that overall truck segment values on a volume-weighted basis decreased 0.50% last week. That's not quite as much as the 0.70% decline registered among trucks during the previous week.
Trucks ages 0 to 2 years old generated a price decline the exact same as the overall reading, while values for trucks ages 8 to 16 years old declined slightly less at 0.44%.
All 13 truck segments posted a value decrease last week, according to Black Book, with compact luxury crossovers/SUVs (down 0.87%), subcompact luxury crossovers/SUVs (down 0.96%), and compact vans (down 0.86%) leading the way.
And a unique trend among trucks. Analysts said prices for full-size pickups slid for the seventh week in a row, dipping 0.32%. That amount also happens to be the average weekly depreciation rate for those units during that stretch.
Wrapping up their latest update, Black Book experts said: "In the auction lanes, we are still seeing a lot of no-sale and if bids, but surprisingly, conversion rates have moved up slightly over the last few weeks as sellers adjust their floors.
"As we see new inventory levels improving, the newer used units at auction are seeing some heavier depreciation, particularly with the truck and SUV segments," they continued.
"As always, the Black Book team of analysts will keep their eyes on the market, watching for developing trends and insights," they went on to say.