LeithCars.com continues partnership with VIRginia International Raceway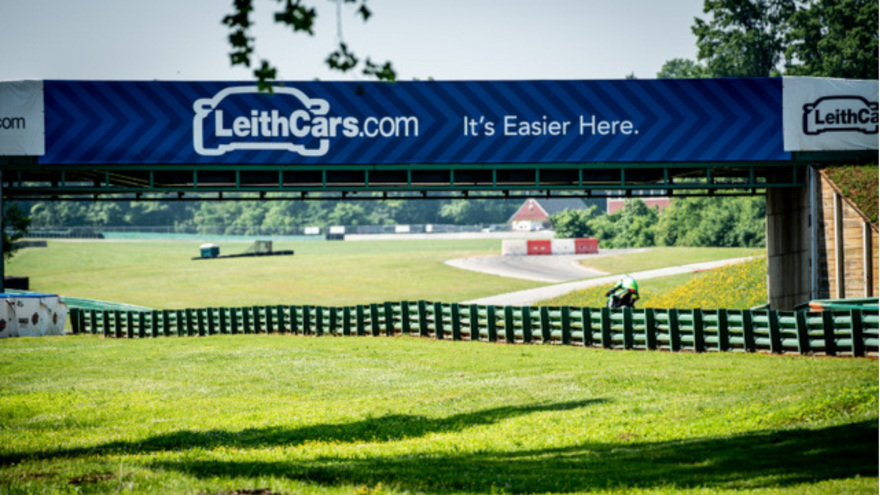 Michigan-based Zeigler Auto Group previously announced it was sponsoring a race car for the upcoming NASCAR season.
Last week, North Carolina-based LeithCars.com said it's putting its name on a race track again by continuing its commitment as the official automotive dealership partner of VIRginia International Raceway (VIR).
The continuing partnership comes with opportunities for both Leith employees and customers.
Last year, Leith Techs on Track gave Leith automotive service employees the chance to learn and drive their cars on VIR's courses. The event was such a success that follow-up event already has been planned.
Also, customers who purchase a new or used vehicle from any Leith dealership can get complimentary track delivery at VIR, where they can drive their car on the track with seasoned VIR professionals.
Leith COO Danny Williams sees the partnership as a win-win.
"Our ongoing partnership with VIR offers us unique experiences not only for our customers, but also for our employees who work hard," Williams said in a news release.
VIR opened in 1957 as one of the country's first permanent road racing circuits, offering professional and amateur auto and motorcycle racing, as well as a wide range of track events. VIR was recently chosen as one of Car and Driver's top six road courses in the nation, drawing tens of thousands of spectators each year.
"We're proud to continue our partnership with LeithCars.com as they mirror many of the same values we do. We both put customers first, always try to provide the best value, and care deeply about our employees," VIR co-owner and CEO Connie Nyholm said. "This partnership has provided great benefits for all parties and really, we're just getting started."
To learn more about LeithCars.com at VIR, including upcoming complimentary track delivery dates, event schedule, and a track-day checklist, go to https://www.leithcars.com/vir-now.html.